Contact
Contact Dr Bob Khanna Training Institute
---
Our Location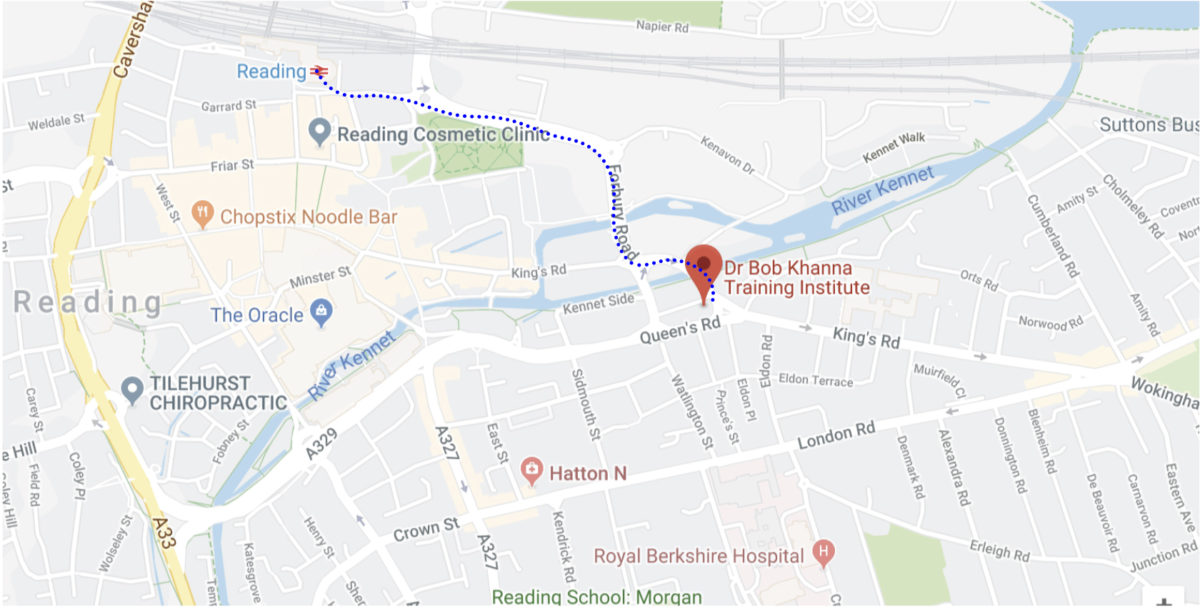 Nearest Train Station
Reading train station is only a short distance from The Dr Bob Khanna Training Institute. By taxi it would take approximately 5 minutes and there is a taxi rank just outside both entrances to the train station. Alternatively, if you choose to walk to our Training Institute, it would take approximately 10-15 minutes
Car Park
The nearest car park is the Queens Road Car Park which is only a 5 minute walk from the training institute.
Please see the link below for more details.
http://www.ncp.co.uk/find-a-car-park/car-parks/reading-queens-road/
From Heathrow Airport
RailAir is the dedicated non-stop coach service that links Reading Station with Heathrow Airport. The non-stop coaches depart Heathrow and Reading every 20-30 minutes. Tickets for just the coach journey can be purchased in advance online by visiting http://www.railair.com.