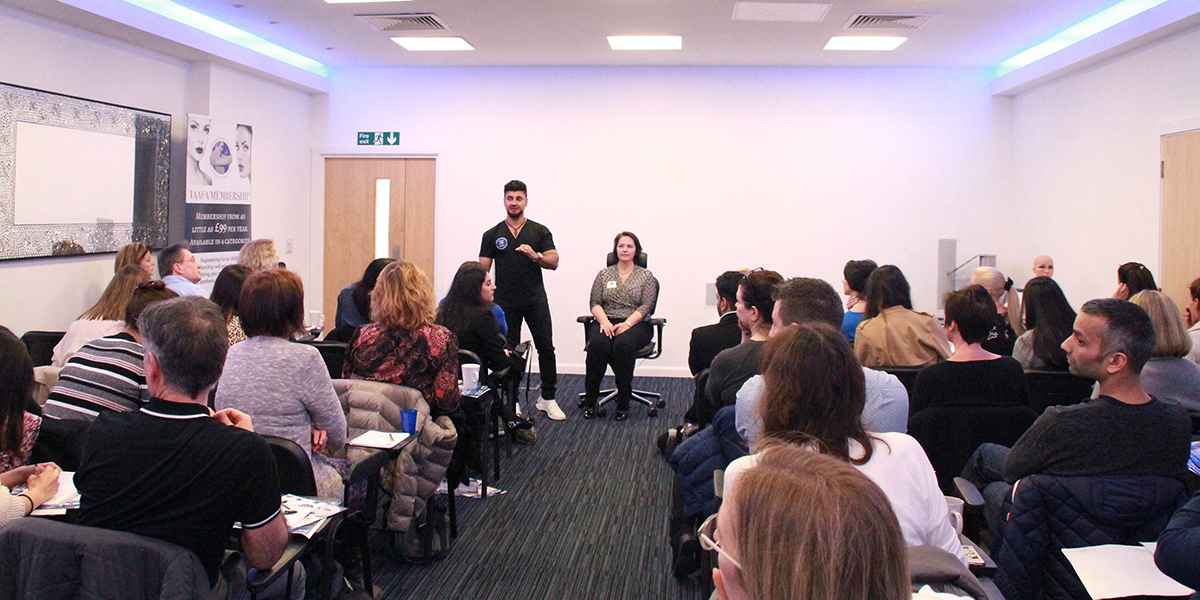 Other Courses
We offer many extra courses on top of our Core Module courses. These courses range in levels, so all of them will be beneficial to your aesthetic career at some point. We pride ourselves on offering you the most diverse and in-depth range of courses, to ensure that we cover all aspects of being a successful clinician.
Polynucleotides in Aesthetics
Learn all about polynucleotides and how to effectively administer polynucleotide treatments for the full face, including the most delicate and challenging areas of the face. 
Annual Refresher Course
An annual refresher to update delegates about the latest industry innovations and refresh their skills and knowledge of the techniques and protocols pertained in Modules 1 and 2.
Advanced Super Masterclass
An advanced course for those who wish to learn Professor Khanna's techniques for holistic full face treatments.
Complications Masterclass
The ultimate complications masterclass, concentrating solely on effective complications management to enable you to treat your patients with assurity every time. 
Ultimate Anatomy Cadaver Course
A 2 day cadaver course dedicated to those of all levels who want to solidify their knowledge of the 3D anatomy, from skin to bone.
Thread Lifting Cadaver Course
Master the art of thread lifting with our intensive hands-on cadaver course. 
Energy Based Devices Masterclass
Learn all about the latest innovative energy based devices on ou

r all-expenses-paid VIP trips with Baldan Group, in either Lake Como, Italy or Reading UK.