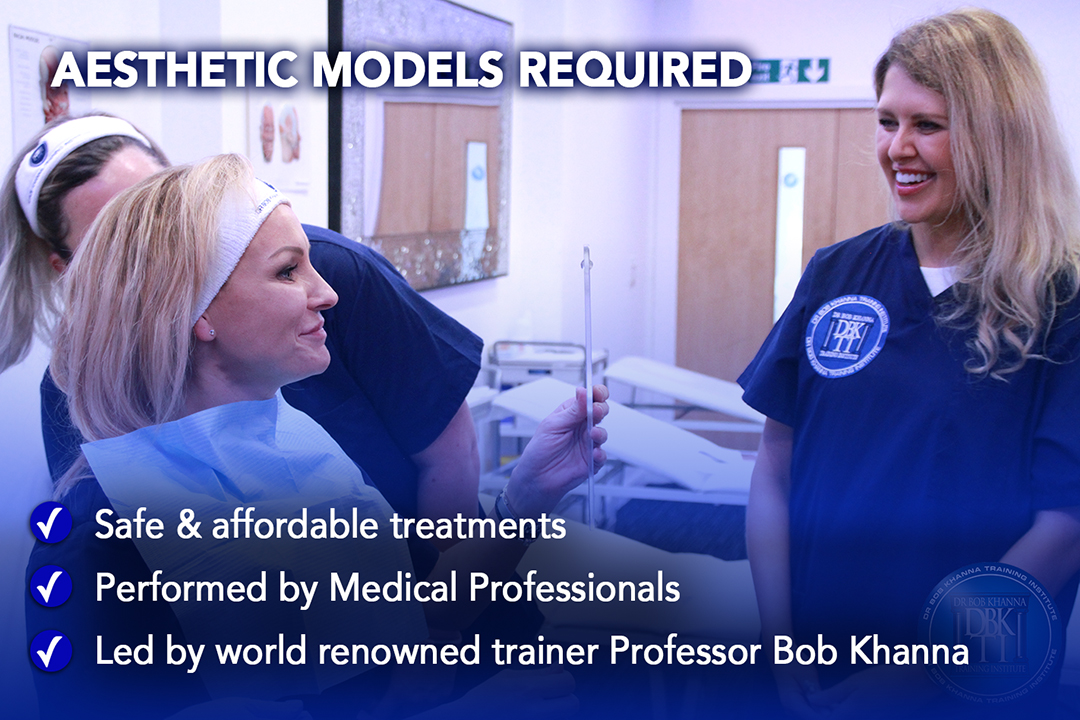 Become A Model
Professor Khanna is a leading global figure in Facial Aesthetics and has been teaching doctors, dentists and medical nurses for the last 20 years.
His passion for teaching coupled with his eye for excellence in facial aesthetics not only ensures patient safety but delivers excellent results.
All of our delegates experience comprehensive theory learning, followed by live demonstrations by Professor Khanna and finally, practice on live models.
For this training to happen, we require models who are happy to receive treatment in a training environment.
Please note: All of our delegates are fully qualified, registered medical professionals, so have an extensive knowledge of the facial anatomy. Professor Khanna closely supervises all treatments and is on-hand at all times.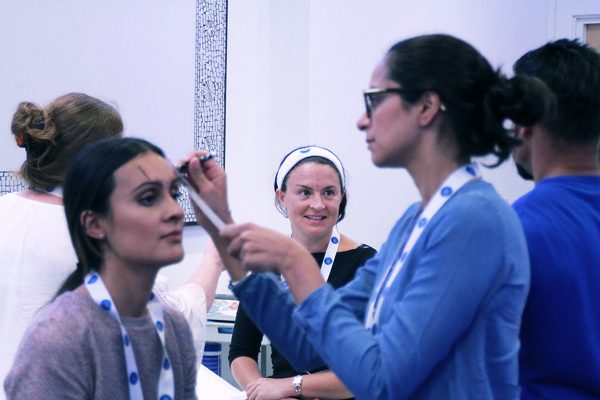 How it works
To become a model with us, you will need to have an initial facial consultation with Professor Khanna and register as a model. We are able to offer this in the comfort of your own home via skype or Facetime. Alternatively, you are welcome to visit the practice for a face-to-face consultation.
During your consultation, we will provide you with all the relevant paperwork and discuss your options with you before proceeding with any treatment, giving you sufficient time to make an informed decision.
We will provide you with availability and you can decide which day you would like to come and receive treatment.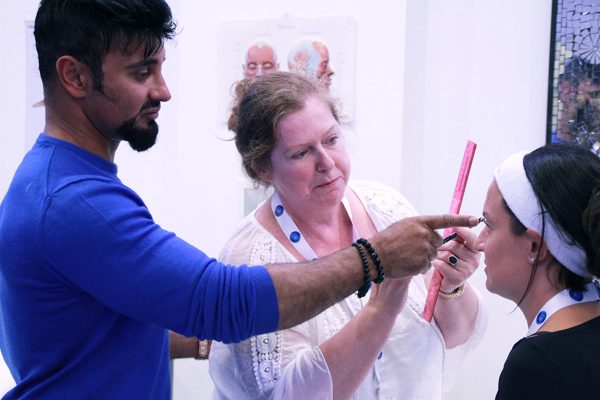 Model Requirements
Must be 18 or older
Must be happy to receive treatment in our state-of-the-art Training Environment
Must be happy for your before & after photos to be potentially used for marketing purposes
---
Model Before & After Photos
Prices
As the treatment is for training purposes, we offer these services at a lower cost rate.
Dermal Filler Treatments
Lips and/or nose-to-mouth lines – £100 – (Part of our Dermal Filler Level 1 course).
Lips and/or nose to mouth lines (Advanced lip techniques including HeartLips®) – £150 – (Part of our Dermal Filler Level 2 course).
Cheek sculpting and/or tear trough rejuvenation – £200 – (Part of our Dermal Filler Level 3 Part 1 course)
Nose ("non-surgical nose job"), chin and/or jawline sculpting – £200 – (Part of our Dermal Filler Level 3 Part 2 course)
Full Face Treatment (Required on our Refresher Course and Advanced Super Masterclass) – Price dependent, please enquire within.
Other Treatments
'Non-surgical face lift' (Thread Lifting) – £375 – (Part of our Module 3 Thread Lifting courses).
Hair rejuvenation for different types of hair loss (using PRP and PluryalMesoline) – £150 – (Part of Module X: Hair)
Fat Loss (Lipolytic injections for unwanted areas of fat on the face and body) – £375 – (Part of Module X: Skin)
Injectable skin rejuvenation for all types of skin – £100 – (Part of Module X: Skin)
Available Dates
You can view which days we require models via our course dates page. Alternatively, you can let us know which treatment you are interested in and we will supply you with available dates.
If you would like to undergo treatment with Professor Khanna himself, please visit The Dr BK Clinic Website.
Apply to be a model
If you are interested in becoming a model with us, please enter your details into the contact box and we will get back to you as soon as we can. Alternatively, please contact 0118 9606 930 / mytreatment@drbk.co.uk.
---