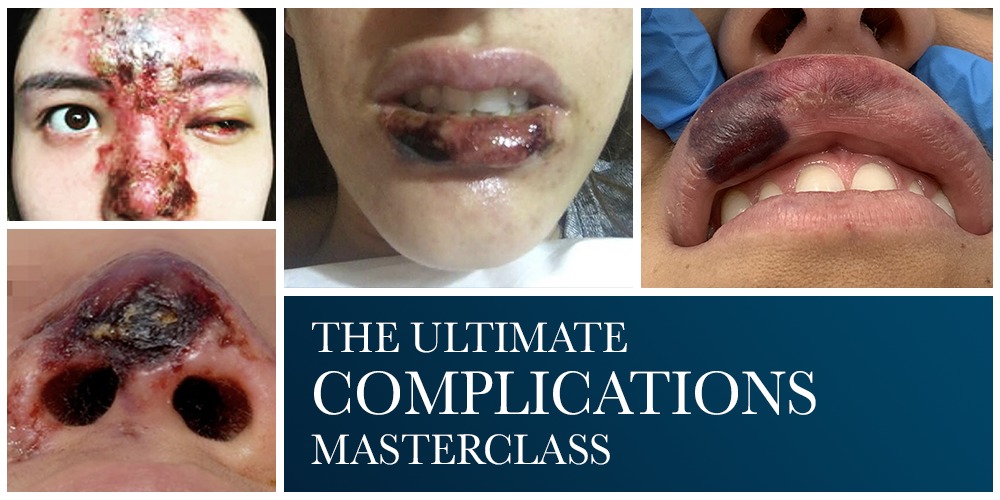 Complications Masterclass
This Ultimate Complications Masterclass is a unique course which includes an in-depth, interactive day like no other complication-based course.
In 2019, a staggering 86% of complaints received last year were regarding treatments carried out by people who were unable to identify the signs of complications and manage them, leaving the patient having to seek urgent medical care elsewhere (SaveFace).
Prof Bob Khanna shares 24 years of being at the cutting edge of aesthetic medicine.  As a global expert, he shares his knowledge and expertise in dealing with the prevention and management of all possible complications for the full face, encompassing; BTX, dermal fillers & thread lifting.
The course fee includes all materials used on the course, lecture notes and of course, lunch.
You will be issued a certificate on completion of the course, which enables you to purchase product and obtain the necessary insurance.
Please note; this is not a practical course.
---
CE Credits: 7 Hours CPD
Price: £1099 (+vat)
IAAFA Members: £899 (+vat)
DrBKTI Delegates (non-IAAFA members): £999 (+vat)
---
AIMS AND OBJECTIVES OF THIS COURSE
Areas to be covered include:
Comprehensive overview of anatomy
Brow ptosis
Eyelid ptosis
Spock lines – 'WiFi lines'
Vasculor occlusion
Necrosis
Visual impairment/ Blindness
Delayed onset nodules
Managing patient expectations
Dealing with challenging/awkward patients
Filler migration
Making appropriate product choices
Superficial/deep threads
Infections
Allergies
Upcoming Course Date TBC
---