Take your clinic to another level with the brand new CUTISLIFT
Posted on: August 20, 2021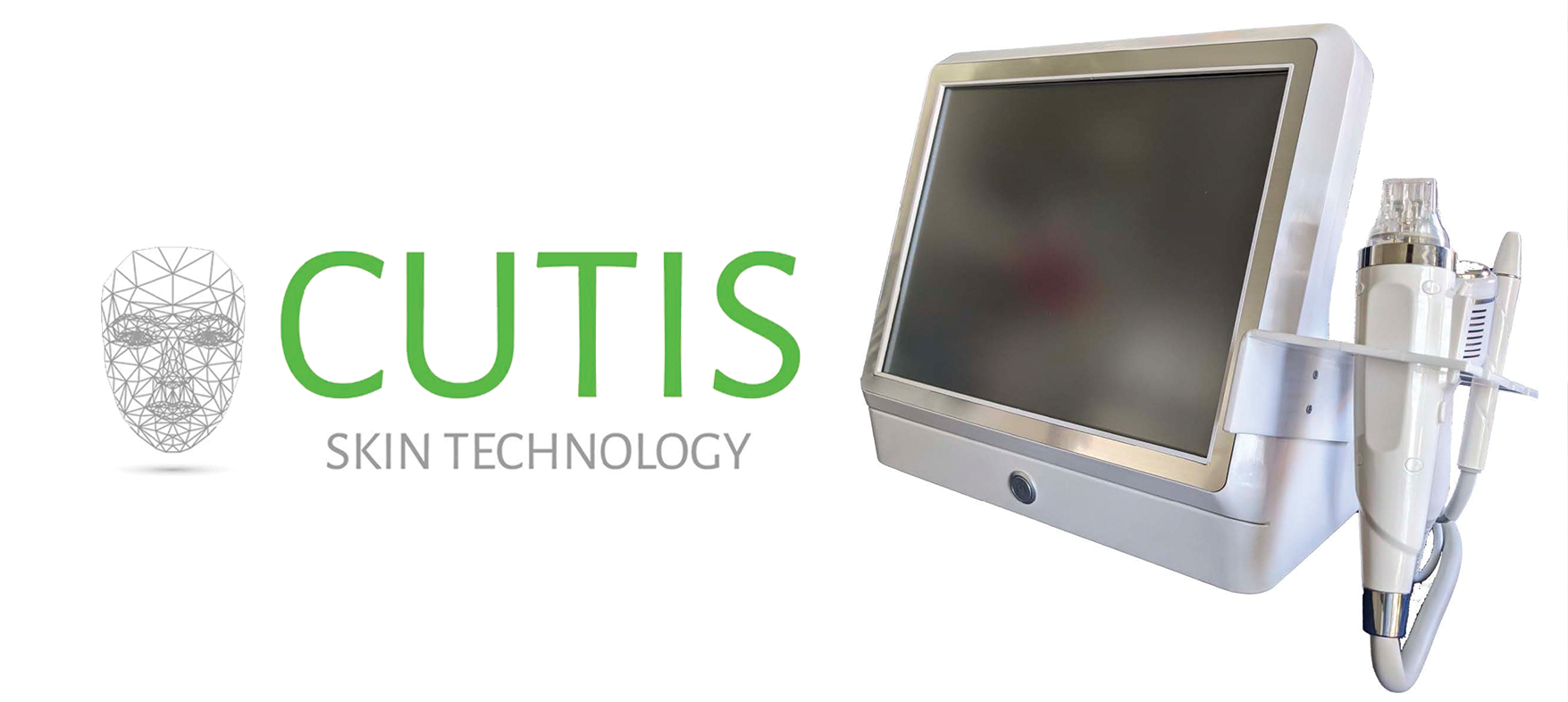 Posted on:
CUTISLIFT: The next generation of Radio Frequency Micro-needling
As aesthetic clinicians, it's likely that most of us in the industry have heard of radio frequency micro-needling, such as the famous Morpheus8. A form of non-surgical facelift/skin tightening, radio frequency micro-needling traditionally works to stimulate collagen and produce long-term results for those wanting to reduce the appearance of lines, wrinkles and sagging/loose skin.
We are excited to introduce you to the brand new, innovative CUTISLIFT –  Combining radiofrequency and microneedling with unique acne and scar-reduction technology. This incredible device provides another non-surgical solution as an option for your patients wanting skin tightening or "face lift" procedures, but not wishing to have cosmetic surgery.
The average price for this treatment ranges between £750 – £1250 per session, and a course of 3 sessions is recommended for best results, so it is a great investment for any practice with a heavy focus on skincare and alternative non-surgical solutions. 
What can CUTISLIFT do for your patients? 
Leave skin plumper and more elastic, smoothing wrinkles and crow's feet

Give tighter, smoother and younger-looking skin after just one session

Brighten and lighten dull skin

Reduce acne and other scarring

Treat all types of active acnes and pimples

Destroy the root of the acne ensuring no recurrence
What makes CUTISLIFT unique?
Gold-tipped radio-frequency micro-needles stimulates collagen elastin and hyaluronic acid beneath the skin

Safe on all skin types

Can be used on all areas including the chest and back

No 'downtime' so you can resume normal activities post-treatment

Unique cold hammer handle reduces pain and swelling after treatment

Uses suction to reach the deeper layers of your skin

Traditional treatments such as exfoliation, medication, LED or laser are focused on skin damaged by acne but often only solve problems temporarily, CUTISLIFT is especially effective at preventing recurring acne. 
If you'd like to learn more about this device, click here.
If you would like a free demo, please contact the following CUTISLIFT representatives (ensuring you mention that you are a DrBKTI delegate);
Seema – 07709461000
Claudio – 07443409905