Treating Patients with TMD: Things Every Practitioner Should Know
Posted on: February 12, 2023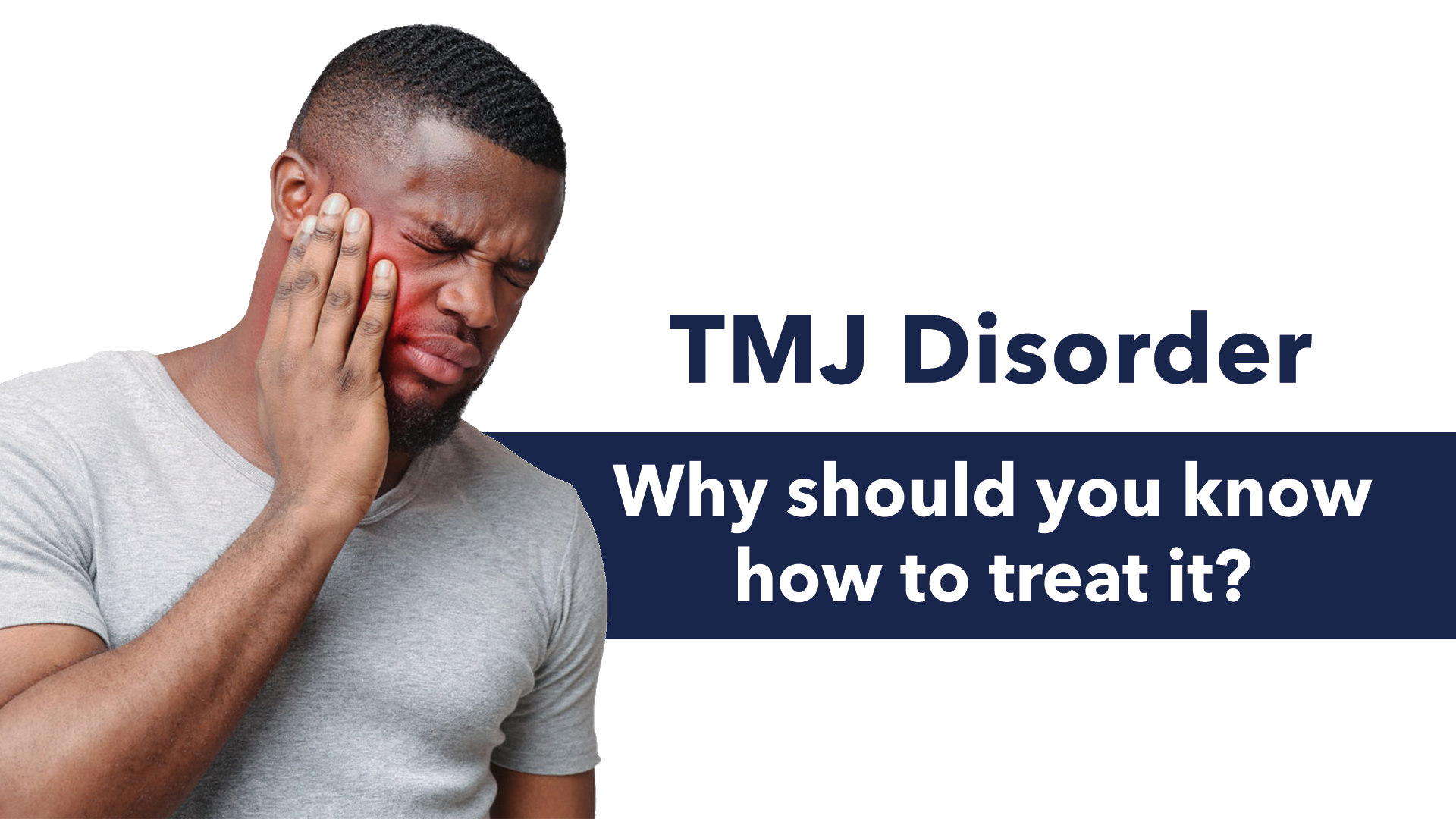 Posted on:
TMD – Why should you know how to treat it?
As medical practitioners, most of us are no strangers to Temporomandibular Joint Disorder (TMJD or TMD) and the dire consequences it can cause to not only a patient's jaw and temporomandibular joints, but also other bodily systems and mental health. However, not all of us have the specific knowledge, training or experience to begin treating patients with TMD.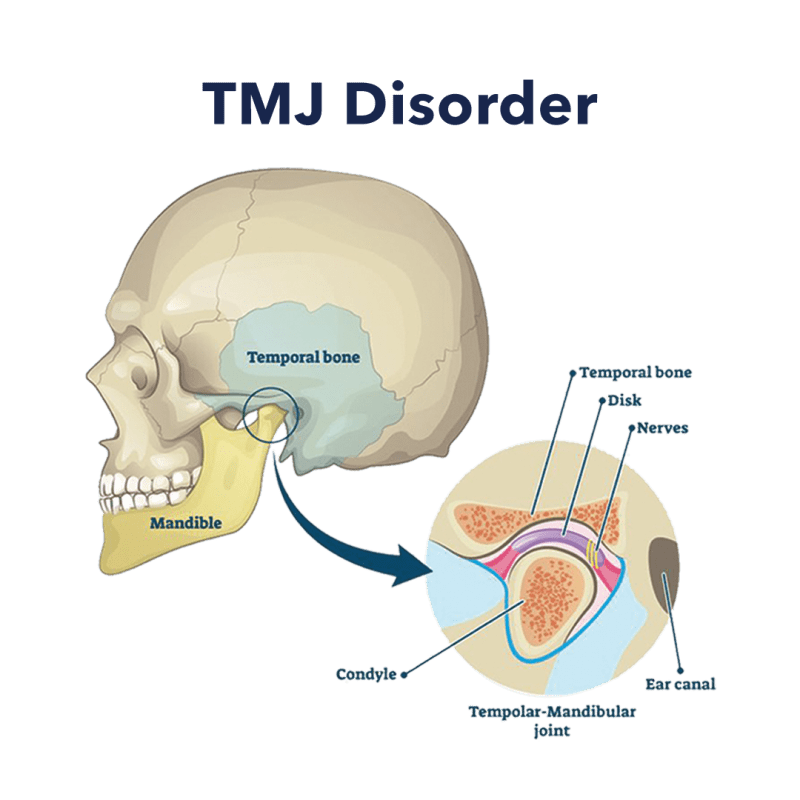 For those who have not encountered it before, temporomandibular disorders (TMD) are disorders of the temporomandibular joints, the nerves associated with chronic facial pain and the surrounding muscles. TMJD can be extremely painful, debilitating and often affect the quality of your life. Patients with related issues often complain that it affects their ability to properly eat, sleep, talk, and live their general day-to-day lives.
Due to the complexity of TMD, having some knowledge of the condition alone is insufficient for medical practitioners to treat it. Thus, it is extremely crucial that we as medical practitioners acquire the right skills to treat patients suffering from TMD effectively.
You may be asking… But why is treating patients with TMD so important for me? How will it benefit my practice? How will it elevate my business to new heights?
Here's everything that you, as a clinician, should know about TMD and why it's important for you to know how to treat it effectively.
TMD can manifest in a number of symptoms
TMD can manifest in a number of ways and many patients may experience symptoms without realising it is a TMJ related issue. Patients can experience multiple or even just a single symptom. Some of the most common symptoms that your patients will experience are: 
Pain, swelling or tenderness in the face and jaw joints, particularly when they wake up

Chronic pain in the neck, shoulders, or upper back

Pain around the ear when chewing or speaking 

Difficulties in opening or closing their mouth 

Locked jaw (or the inability to open their mouth as much as normal)

Persistent toothaches

Headaches and migraines

Clicking, popping or grinding sounds when moving their jaw

Bruxism and more…
Needless to say, TMD should never be left untreated and patients are always advised to seek professional help as soon as possible in order to prevent further complications from occurring – Let that "professional help" be you!
TMD is extremely prevalent
Did you know that almost 1 in 10 people in the UK and 5 – 12% of the global population suffer from TMJD? Yes, it is more prevalent than we think! A report by the World Health Organisation (WHO) has even stated that it was the third most common stomatological disorder (after dental caries and periodontal disease) and also the second most common musculoskeletal pain after lower back pain.
In fact, 33% of the global population suffers from at least one TMD symptom, without even knowing it's a TMJ-related issue. Therefore, it is important that all medical practitioners familiarise themselves with TMJ related issues and symptoms as there is a high probability of encountering a patient who suffers from it. Being unable to treat a patient who suffers from TMJD will mean a lost business opportunity. This could unfortunately put your clinic's reputation and business at risk, as patients may lose trust in your skills as a practitioner and end up consulting other medical practitioners for treatments.
The number of TMD cases is only increasing
According to a survey conducted by the American Dental Association, 71% of dentists have seen an increase in the number of patients with teeth grinding and clenching, alongside 62% seeing an increase in other TMJ related symptoms (such as jaw ache, head aches, back pain etc). This increase has been linked with the emotional stress from the COVID-19 pandemic.
As stress increases masticatory muscle activity, it leads to teeth clenching and other TMD symptoms. An article by the Environmental Research and Public Health  also supports this theory, showing that 50% of TMJD patients reported worse symptoms and pain due to the stress they experienced during the COVID-19 lockdown. This is largely due to the increase in cortisol, a hormone released in stressful situations and concomitant with greater muscle activity and TMJD severity.
The increased number of TMD cases means that there is an increased demand for TMD treatments. If you don't know how to effectively treat your patients with TMD – somebody else will!
Knowing how to treat TMD will increase your patient retention
While it is always great to acquire new patients, nurturing your relationships with existing clients by providing a variety of treatments so that they come back to you repeatedly can be more paramount for your clinic's growth.
It is crucial that you are confident in treating patients with TMD so that you can meet the needs of the patient and avoid having to refer them elsewhere.
Just like any business, patient retention is essential to a medical practice's success as it can mean the difference between profit and loss. A Harvard Business Review shows that improving patient retention by as little as 5% can significantly increase profits by 25 – 95%, whilst losing patients to other medical practitioners may cost your practice an average of £200 (US $243) per patient and up to 10% of its annual revenue.
Retaining patients is also much more cost-effective than attracting a new patient. According to a 2022 Forbes article, it cost up to 5 times more to acquire a new patient than to retain one. The success of selling to an existing and new customer is 60 -70% while the success rate of selling to a new customer is only 5 – 20%. Moreover, retained patients improve Lifetime Value (LTV) and are also more likely to engage in word-of-mouth marketing.
Being able to effectively treat patients with TMD is extremely advantageous to both your practice and clinic's business. However, these benefits can only be reaped by medical practitioners who have undergone advanced specialised training and possess exemplary knowledge and skills.
Learn how to treat TMD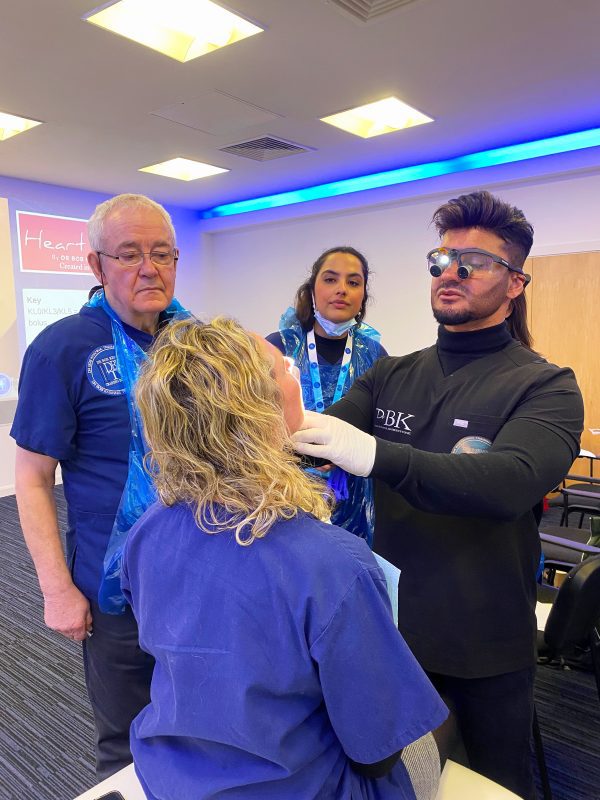 Are you a medical practitioner looking to treat patients suffering from TMJ related issues such as Bruxism and chronic headaches / migraines? Our Module 2: Botulinum Toxin (BTX) Level 3 is just the training you need for you to get started!
Our Botulinum Toxin Level 3 course is a unique and advanced 1-day course that teaches delegates everything they need to know about TMD, it's symptoms, causes, and how to effectively and safely treat it. The most common treatment for TMD is BTX injections to relax the pained areas. However, this is a short-term relief/solution. On this course, we will take it a step further to teach delegates how to use a combination treatment of BTX, Adjunctive Splint Therapy and brand new low level lasers for pain management. This is extremely crucial for providing a long-term solution for your patients.
From patient assessment & diagnosis to complications management and ongoing support, this course will have you confident when it comes to treating TMJ related issues.
For more information about this course.
Book a course here!
If you're suffering with TMJ related issues…
Book yourself in for a consultation with Dr Khanna, or learn more about TMD Treatment with Dr Khanna here, including what other patients say about their TMD Treatment at the DrBK Clinic!