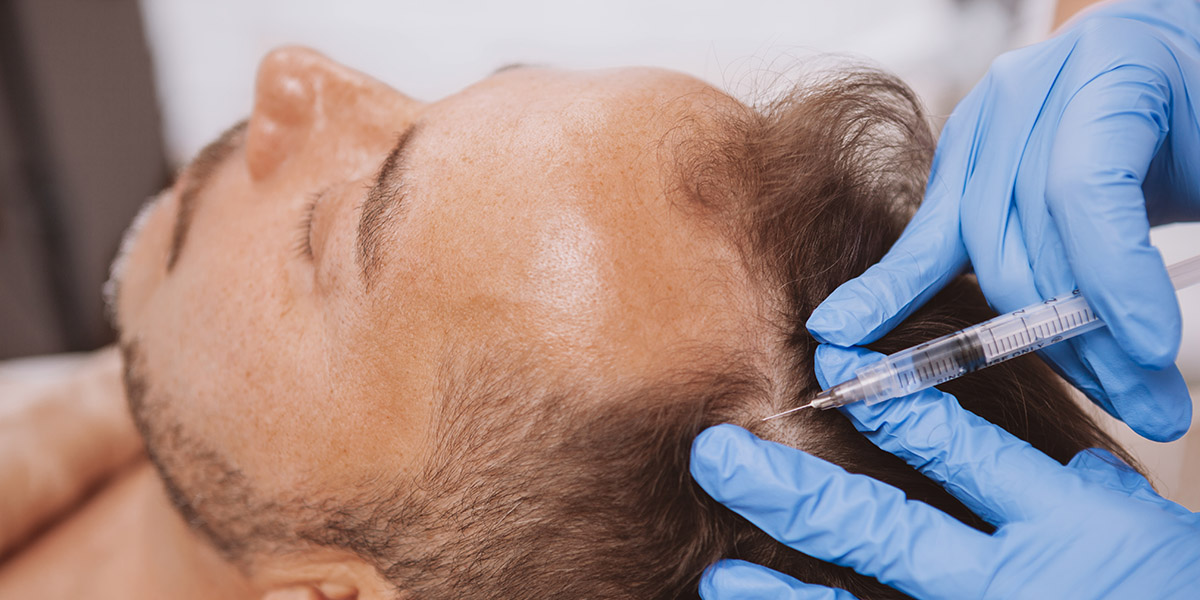 Module X: Hair
This course offers delegates the opportunity to offer effective anti-hair loss treatment to both men and women
You do not need any prior knowledge or training of facial aesthetics to undertake this course.
The course fee includes all materials used on the day, lecture notes and of course, lunch!
Models are used on this course to ensure that you have obtained enough practical experience to treat your patients. If you would like to bring your own model, please do let us know.
You will be issued a certificate on completion of the course, which enables you to purchase product and obtain the necessary insurance.
---
CE Credits: 7 Hours CPD
Price: £899 (+vat)
---
AIMS AND OBJECTIVES OF THIS COURSE
Delegates will learn the most complete anti-hair loss Regimen through Professor Khanna's techniques using Platelet rich plasma (PRP) and the following innovative products:
Pluryalmesoline HAIR
Designed for the treatment of Androgenic Alopecia (Hormonal) – commonly known as pattern baldness
Effective for both men and women
Pluryalmesoline ANTIOX
Designed for the treatment of Telogen Effluvium (non-hormonal)
Effective for both men and women
These products will either be injected using needles, dermal roller or an automated device. Specific strategies and protocols will be discussed in detail on the course.
Delegates will be shown how to take blood and extract the PRP as part of this course.
Upcoming Course Dates:
Tue, November 24th 2020
Thu, January 21st 2021
Tue, February 2nd 2021
Thu, April 29th 2021