Facial Aesthetics: How To Be Ultra-Safe For Your Patients
Posted on: December 21, 2022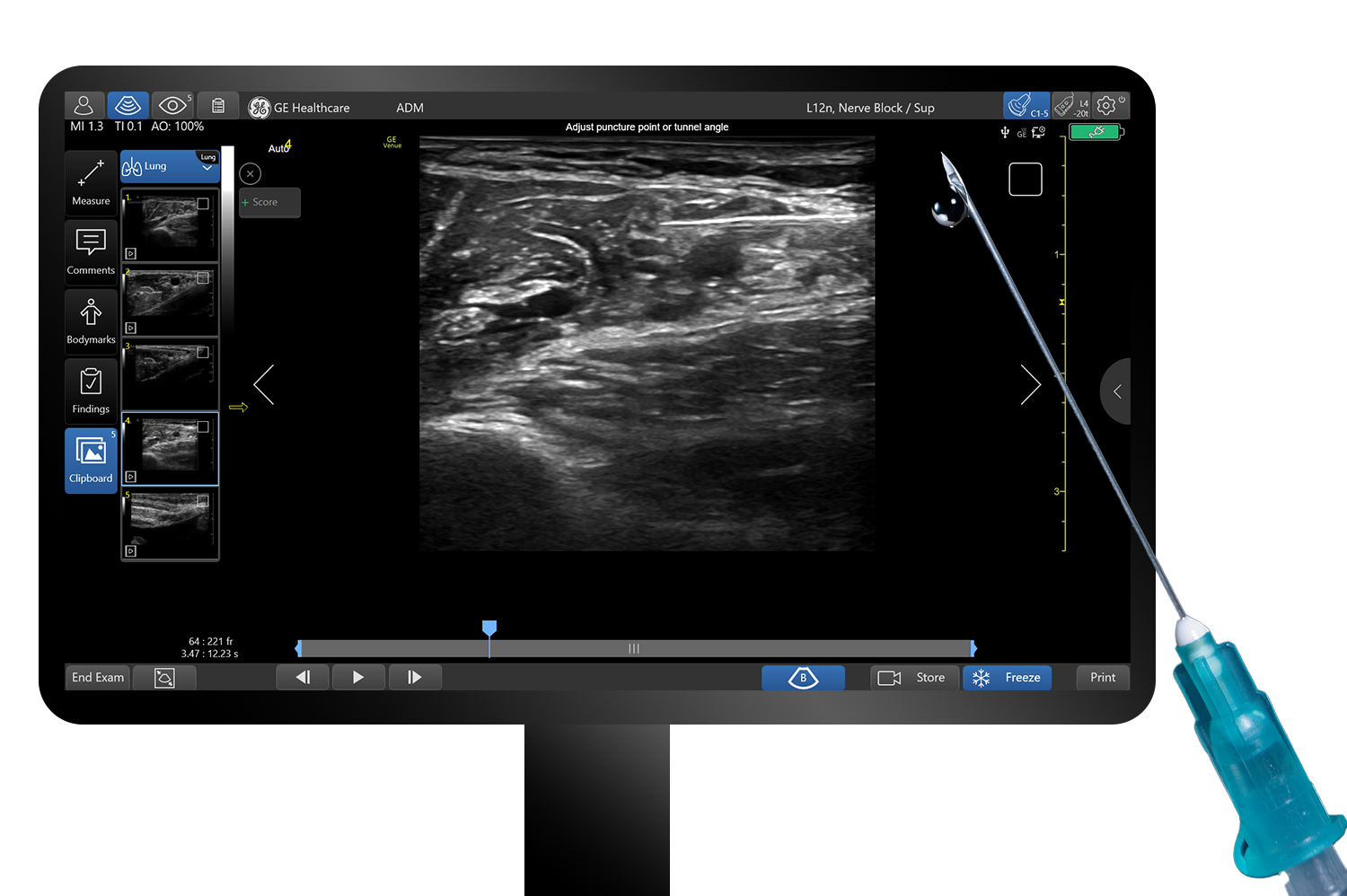 Posted on:
Unsurprisingly, dermal fillers continue to be one of the top non-surgical aesthetic treatments due to their versatile nature of providing effective solutions for a wide array of concerns in every facial area. As all medical practitioners will know, all aesthetic treatments inevitably carry some element of risk. Coupled with the lack of industry regulation, complications are more common than they should be, particularly among non-medical injectors. In order to minimise complications and increase patient safety, it is essential that clinicians continually observe and incorporate necessary safety protocols.
Prof Bob Khanna is one of the leading aesthetic practitioners that promotes and teaches clinicians about the importance of patient safety and how to increase it. This is done through the use of advanced techniques and technologies, including cannula use and ultra-sound imaging. But what does this really mean for patient safety in aesthetics?
Cannulas VS Needles – Why use cannulas?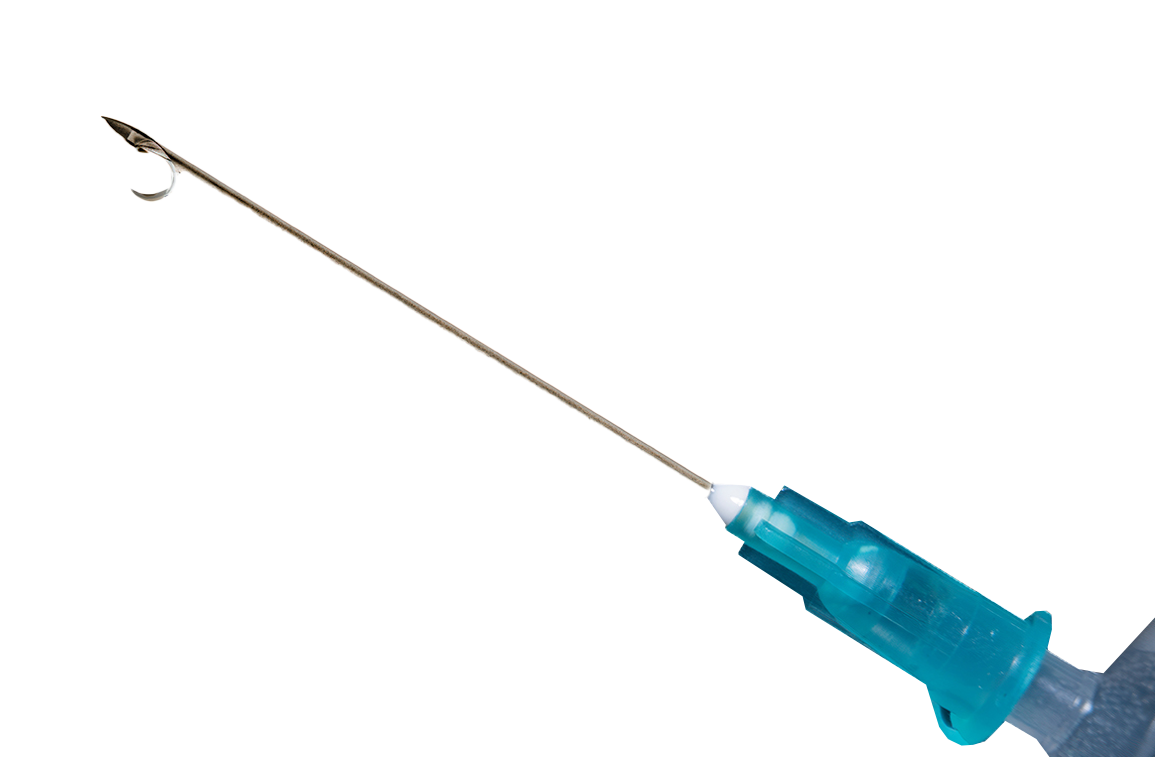 1. Less risk of swelling and bruising post-treatment
While needles have been traditionally used to administer dermal filler treatments, more clinicians have started using cannulas over the past decade, with the aim of improving patient experience and preventing complications.
The most obvious difference between a needle and cannula is that the tip of a needle is sharp while a cannula is blunt. A sharp tip carries a higher risk of piercing a blood vessel, which results in more swelling and bruising post-treatment. While there are various precautions clinicians can take to minimise this risk, there would still always be some form of risk even for the most experienced clinicians.
Conversely, the blunt tip of a cannula makes for a much safer alternative as it is unable to pierce and pass through the blood vessels. Unlike a needle, the agile cannula would be able to simply glide past the vessels, causing less trauma underneath the skin and thus, less risk of post-treatment swelling and bruising.
2. Less risk of vascular occlusions
Of course, the biggest risk of dermal filler is vascular occlusions. Vascular occlusion occurs when filler is injected into the vessel and blood is no longer able to pass through. This can lead to serious complications such as necrosis (death of the tissues) and in some cases, even blindness. This is one of the reasons why many clinicians prefer to use cannula in "higher risk" areas such as the tear trough area or nose, as the risk is significantly reduced. 
3. More precise placement
Arguably, cannulas offer a more precise filler placement than needles. Results from a recent experiment conducted on 10 cadaver foreheads showed that 60% of the implantation material changed its plane when a needle was used, compared to 0% change when using the cannula[1]. Precision is key in facial aesthetics as not only does it prevent serious complications, but it also achieves better aesthetic results for your patients – a win-win!
4. Easier usage for clinicians and less discomfort for patients
Another important thing to note is that cannulas are significantly longer and more flexible than needles. This enables easier usage and a smoother delivery of filler for areas such as the jawline and causes less discomfort for patients. Unlike needles, which require clinicians to pierce a patient's skin several times in order for the filler to be transferred across the entire treatment area, cannulas only require a few insertion points as it is able to reach further into the skin. Minimal insertion points will help reduce post-treatment swelling, bleeding, and bruising.
While the inherent flexibility of cannulas can be advantageous, there are areas where needles may be more favourable for some clinicians. For example, areas around the lips that have many lines imbedded, (such as smoker's lines), will require tiny amounts of filler to be delivered more precisely for better results. In cases like this, a small needle may give you better results than a cannula would.
In order to ensure all of our delegates are practicing the safest techniques possible, Prof Bob Khanna teaches delegates how to master both needle and cannula techniques for dermal filler treatments on our Module 2 courses.
Ultrasound Imaging – Why should all clinicians use it?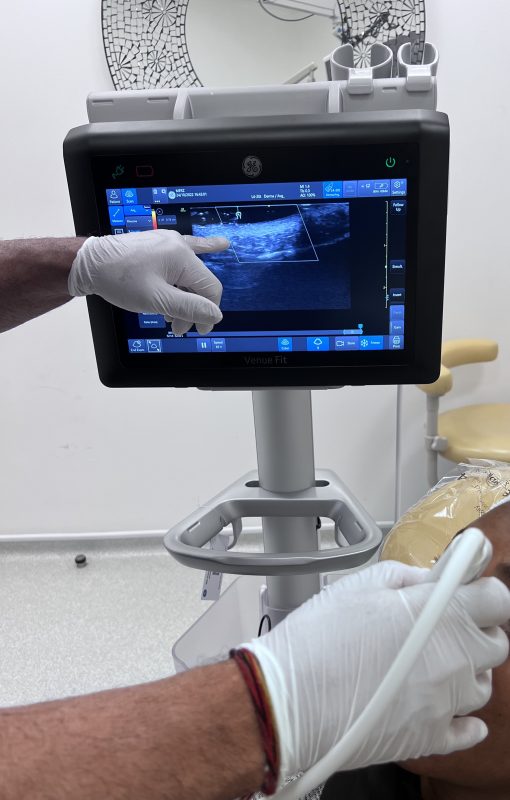 Another way to ensure you are as safe as you can possibly be is through the use of ultrasound imaging. Prof Khanna has implemented the use of ultrasound guidance throughout the DrBK Clinic and on our Module 2 and 3 courses. Here, we'll discuss what this means for patient safety.
What is Ultrasound Imaging?
Ultrasound imaging is a non-invasive method used by clinicians to visualise facial and superficial anatomy in real time, plan safe injections, map vascular structures and verify placements of fillers after they have been injected without dissection. This helps to prevent filler complications and achieve better results.
Why is Ultrasound Imaging an Essential Safety Protocol?
Ultrasounds are one of the greatest advantages a clinician can have under their belt. Ultrasound imaging is able to help clinicians identify the exact amount, location and depth of the injected fillers, enabling clinicians to inject with confidence. It is of course, also incredibly useful for clinicians to know exactly where to avoid vascular structures in critical areas, as well as being able to avoid injecting too superficially or deeply.
In highly vascular areas such as the nose, it is advisable and arguably crucial, to use ultrasounds in order to avoid injecting in the wrong areas, as it can lead to serious consequences such as blindness. Moreover, in the rare event of a vascular complication, clinicians will be to resolve it more efficiently by using the ultrasound guidance to locate and eliminate said vascular occlusion.
Which Ultrasound Scanner should I use?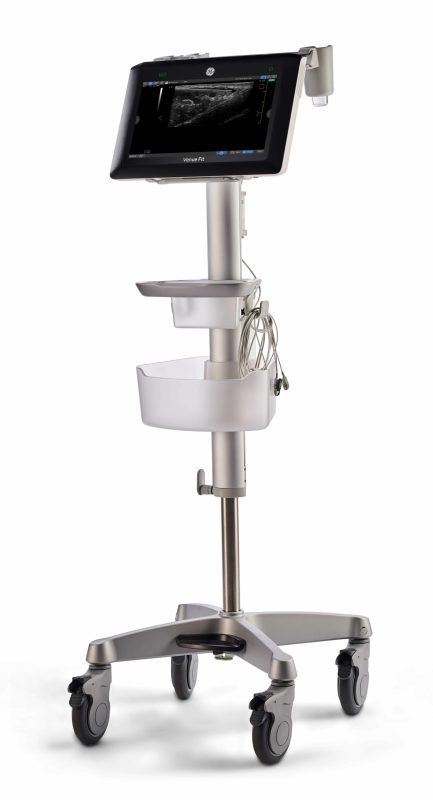 While the main premise of all ultrasound devices are the same, the one we use here at The Dr Bob Khanna Training Institute and DrBK Clinic is the Venue Fit.
However, for most clinicians, a handheld ultrasound device would suffice for most routine facial aesthetics, for which there are several brands available. However if you are taking on referrals where greater detail is required (for example for more complex cases/procedures), a more in-depth ultrasound device such as the VenueFit would be more appropriate.
Are You Ultra-Safe?
To conclude, the best clinicians are those who are able to confidently and safely administer dermal filler treatments using both cannulas and needles. While it is common for clinicians to prefer one method over the other, it is crucial to adapt and tailor techniques depending on the area that is being treated and the unique structure and desired outcome of the patient. The added use of ultrasound imaging will give clinicians that extra layer of safety and certainty when it comes to injecting.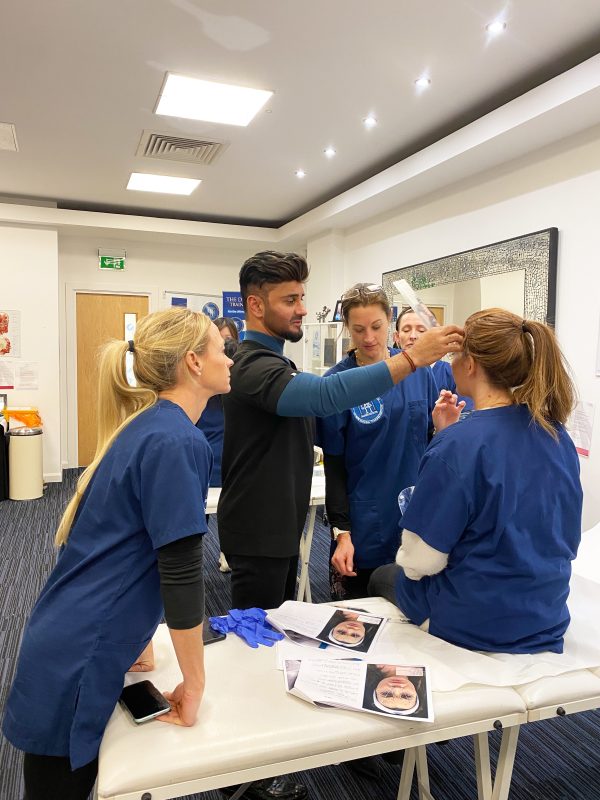 Our Module 2: Advanced Levels in Botulinum Toxin and Dermal Fillers courses place great emphasis on teaching delegates the best concepts and techniques for mastering the use of both sharp needles and modern cannula systems. Delegates will also be introduced to the use of ultrasound imaging on our courses, where they will be taught how increase their patient safety standards using the Venue Fit Ultrasound. This Module is perfect for experienced clinicians who are interested in offering patients more complex facial procedures in the safest possible manner.
Book your course here!
---
References:
[1] J Drugs Dermatol. 2017 Sep 1;16(9):866-872. – https://pubmed.ncbi.nlm.nih.gov/28915281/