Non-Surgical Facelifts – What do you really know?
Posted on: December 4, 2022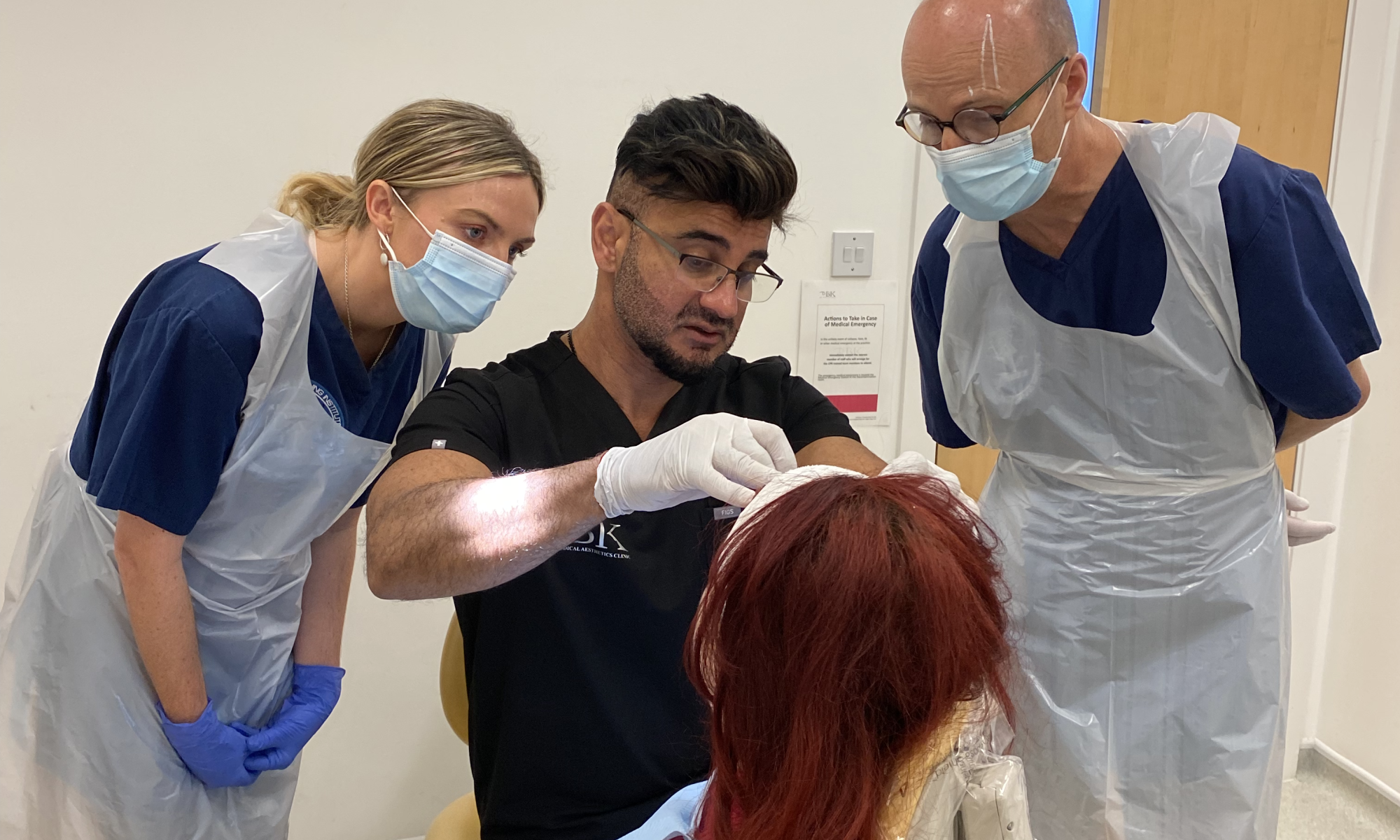 Posted on:
Do you offer non-surgical facelifts? Are you kept up to date with all the latest techniques? What does this mean for your practice?
Tightening sagging skin, improving facial contour and eliminating deep wrinkles and jowls, it's no wonder non-surgical facelifts have become so popular! For years, non-surgical facelifts have been a sought-after procedure amongst people of all ages and genders due to its minimal downtime, cost effectiveness and natural-looking results. The demand only continues to grow as Google recently reported a 160% increase in searches for "mini facelift". The non-surgical skin tightening market size is also expected to reach over USD $2 million (£1664 million) by 2030 from just over USD $1.1 million (£915 million) in 2021 at a 6.8% compound annual growth rate (CAGR). 
Along with the rapidly increasing demand for non-surgical facelifts, more advanced concepts and techniques have been developed to improve patients' experience and achieve even better results. It's safe to say that non-surgical facelifts have evolved exponentially since their early days in the 1990s; when clinicians used non-absorbable sutures including polypropylene-barbed threads causing undesirable results.
As clinicians, it is our responsibility to stay relevant with the latest technologies and innovations. Here are some the latest revolutionary non-surgical facelift concepts and techniques that all clinicians should really know. 
PDO Threads 
PDO Threads – What are they?
PDO threads stand for Polydioxanone which is the material used to make the threads in the lifting procedure. They are one of the most commonly used sutures in thread lift procedures and can be used to treat many areas including, forehead, brow, jowls, cheeks, neck, arms and abdomen. PDO threads spurs the body to restore collagen and restructure treatment areas, leaving patients with a more youthful appearance. They take 6 months to dissolve and can last up to 2 years. 
PDO Threads – Why use them? 
Do not be fooled by the size of PDO threads! While they may be finer than a strand of hair, they bring immense benefits including; naturally improving skin texture and elasticity, defining facial contours and skin rejuvenation through collagen stimulation. Furthermore, they are so convenient and hassle-free that they have been nicknamed "lunchtime facelift" as the duration of a treatment takes as little as 30 – 60 minutes. Most importantly, PDO threads boast an excellent safety record for being minimally invasive and carries low risks of complications such as scarring, severe bruising and bleeding. 
Energy-based Aesthetic Devices
Energy-based Aesthetic Devices – What are they?
Energy-based Aesthetic Devices are one of the latest techniques used for non-surgical facelift. They are used for a variety of skin procedures including body sculpting, skin tightening and resurfacing. These devices are precise, targeted medical equipment wavelengths that provide a range of therapeutic options and are based on technologies that use various energy sources to rejuvenate the skin, improve texture and complexion, offering a smoother and more youthful appearance.
The global energy-based aesthetic devices market size was valued at USD $5.1 billion (£4.4 billion) in 2021 and is expected to grow at a significant 13.8% CAGR from 2022 to 2030. This large increase is mainly due to the increased awareness, acceptance and accessibility to these devices, product innovations and increasing income. Such advancements also tend to provide a competitive edge to all manufacturers as major players in the industry are constantly focusing and investing in research for new product developments to stay ahead. Some technology advancements in energy-based aesthetic devices include: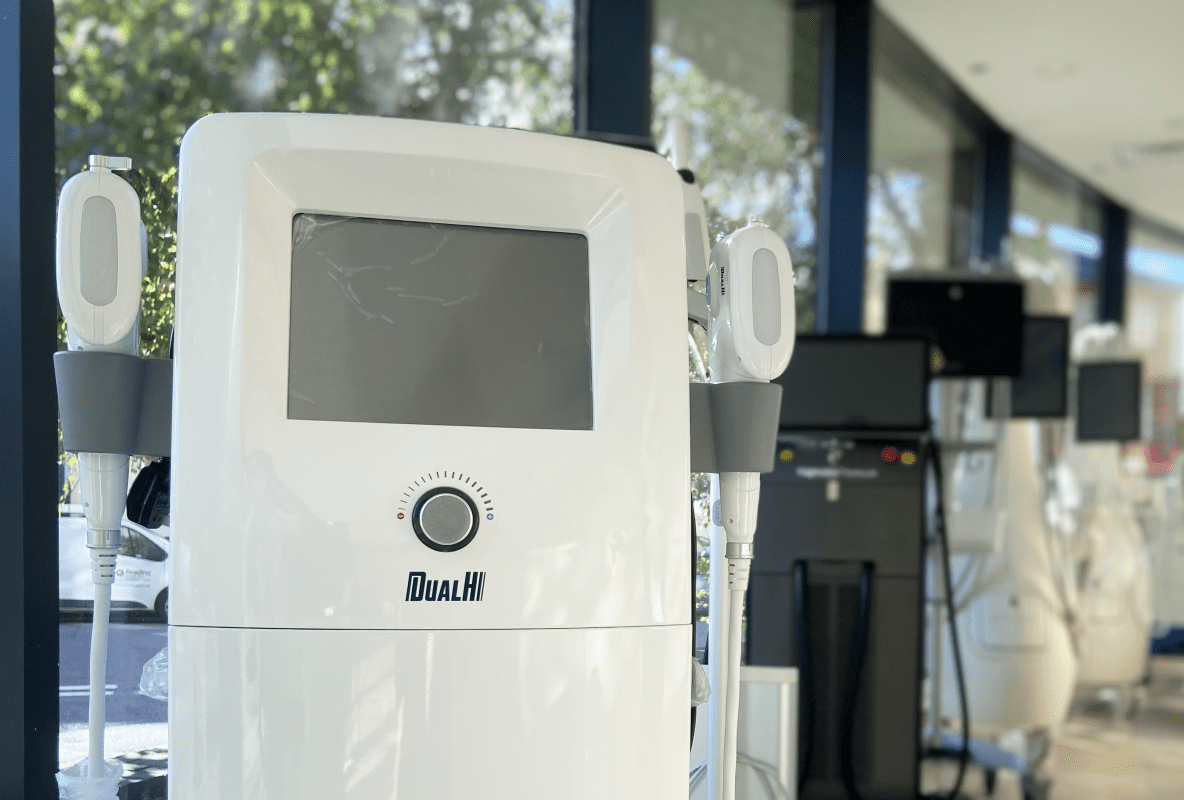 Dual HI is a facial firming and stretching system that uses ultrasound waves acting in a uniform fashion at different depths, by the superficial muscular aponeurotic system (SMAS), and deep superficial dermis. The system features several cartridges producing thermal energy and keeps the temperature stable above 65°C to trigger thermoablation and healing in the treated tissue. 
---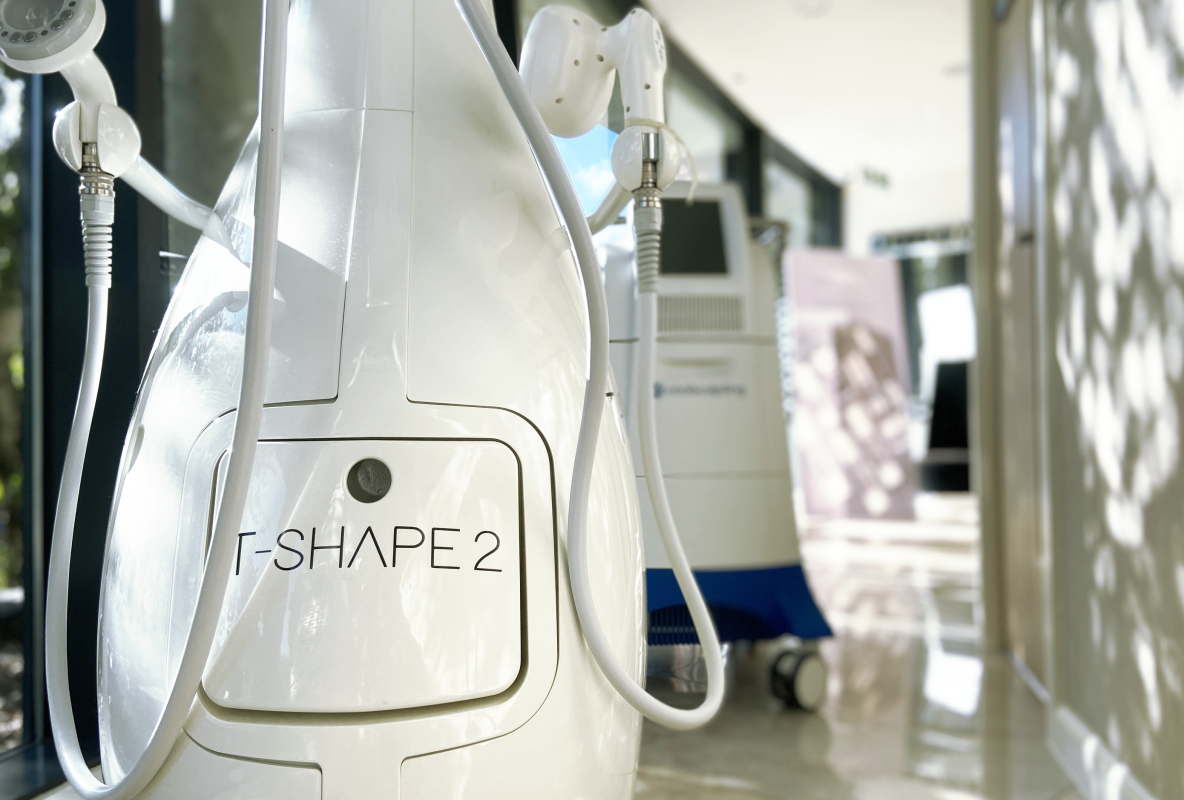 CutisLift combines radio-frequency with micro-needling with unique acne and scar-reduction technology to stimulate collagen, elastin and hyaluronic acid beneath the skin. This is perfect for patients who want a facelift or have their skin tightened but do not wish to undergo any cosmetic surgery. 
---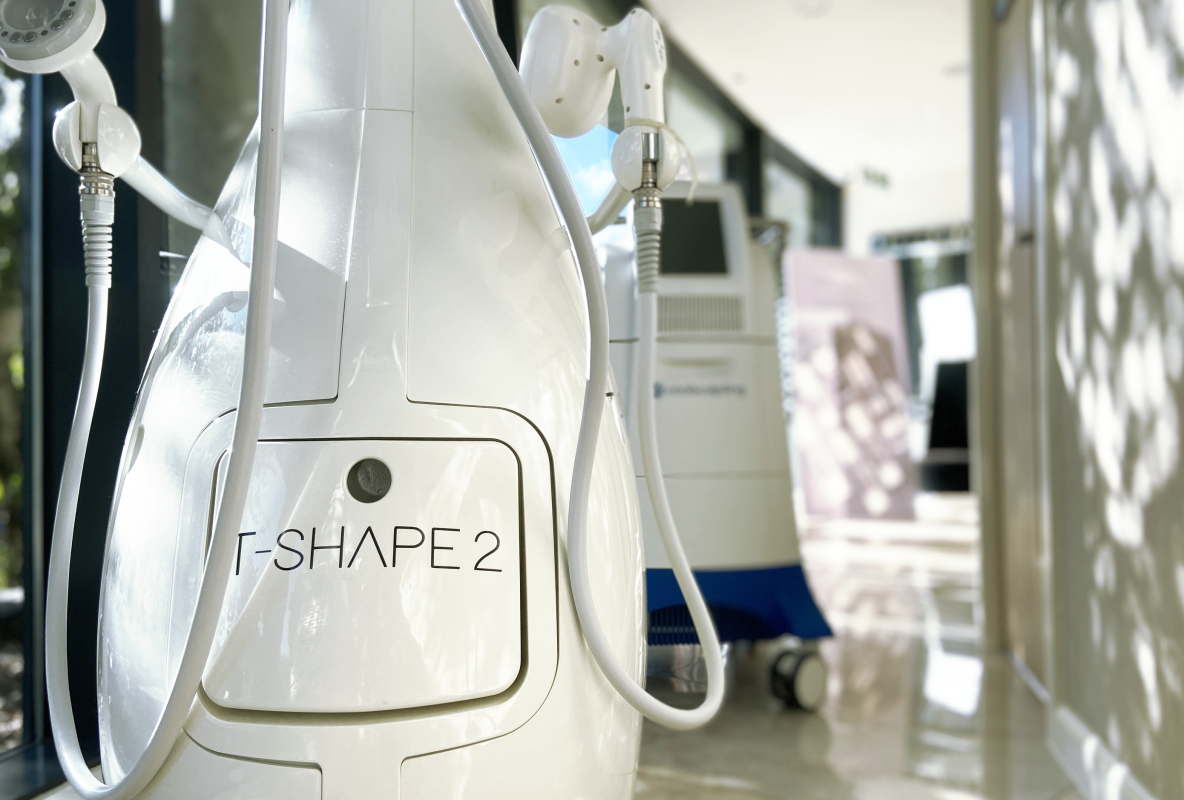 T-Shape 2 is the evolution of Baldan Group's world-renowned multi-system for facial rejuvenation and body reshaping. This best selling device has 3-4 technologies; Bipolar Radiofrequency, LLLT Laser, concomitant function of vacuum suction and automatic rotation and the pressure of the spheres of the new ultra-modern handpiece mesosphere. 
Energy-based Aesthetic Devices – Why use them? 
Non-invasive and minimal downtime
Energy-based aesthetic devices' non-invasive nature and requiring little to no downtime is incredibly beneficial to both the patient and a clinician's business. Having little to no downtime means that there is less discomfort, pain and side-effects such as swelling, tenderness and bruising involved. Patients can even resume their daily activities immediately after their treatments. 
Additionally, the global non-invasive aesthetic treatment market size was valued at USD $53.8 billion (£44.9 billion) in 2021 and is projected to expand at a compound annual growth rate (CAGR) of 15.2% from 2022 to 2030. Many people are opting for non-surgical aesthetic procedures as they want to enhance their looks but are daunted by the idea of going under the knife. Thus, not only are clinicians able to offer a wide range of treatments to their patients by using energy-based aesthetic devices, but also puts many patients' minds at ease. 
Customisation
Clinicians are able to offer custom plans using energy-based aesthetic devices to suit the different needs and preferences from patients. For instance, adjusting wavelengths that provide a range of therapeutic options.  Catering to each patient's unique needs and preferences allows clinicians to provide them  with the most comfortable experiences and best results. 
The Dr Bob Khanna Training Institute offers a two-day Advanced Thread Lifting Course to delegates who are looking to offer additional treatments to patients. This course is carefully curated to equip delegates with an excellent understanding of the usage of resorbable PDO threads, treating patients for skin tightening and rejuvenation of the facial tissue for the upper, mid and lower facial units and non-surgical facelifting in a safe and predictable manner. Delegates will have the opportunity to learn about the latest concepts and techniques for energy-based treatments and familiarise themselves on how to use them safely and accurately. 
Book your 2 day threadlifting course here!