Why choose an RSPH Qualification over a Level 7 Aesthetics Qualification?
Posted on: November 1, 2022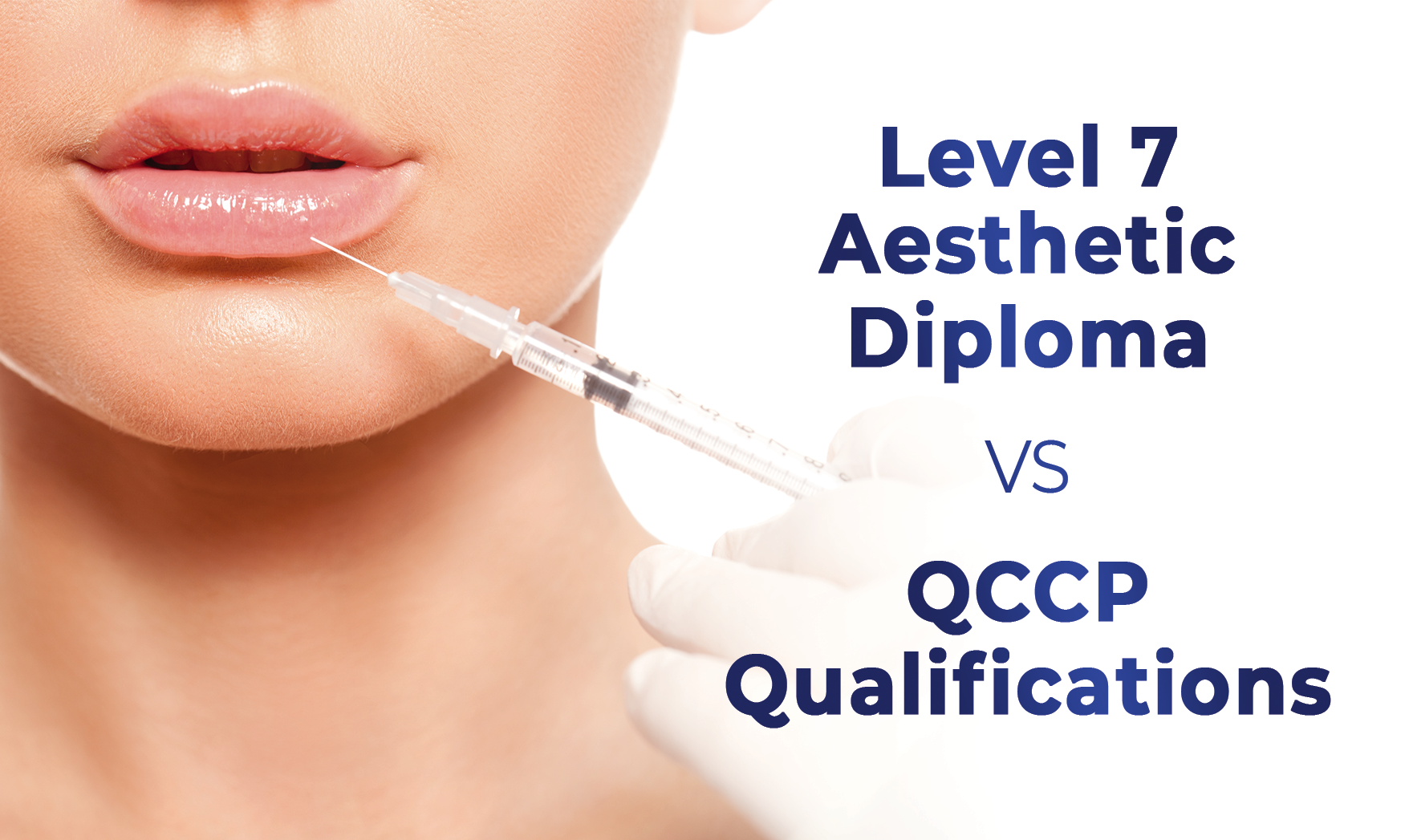 Posted on:
Name something that we should all agree on. We'll start – Facial aesthetics treatments such as Botulinum Toxin and Dermal Fillers should ONLY be administered by medical professionals. Unfortunately, the facial aesthetics industry in reality is notoriously unregulated as anybody, even non-medics, who do not have the appropriate qualifications and training are performing intricate procedures on patients. While many medics have taken the route of undergoing a Level 7 Aesthetics Qualifications, so have many non-medics.
The field of facial aesthetics is complex yet fulfilling. A robust learning pathway is crucial for delegates to perform effective and safe treatments and gain credibility and patient's trust. Thus, it is extremely important for medical professionals to achieve established qualifications that can differentiate them from non-medical professionals.
Level 7 Aesthetics Qualification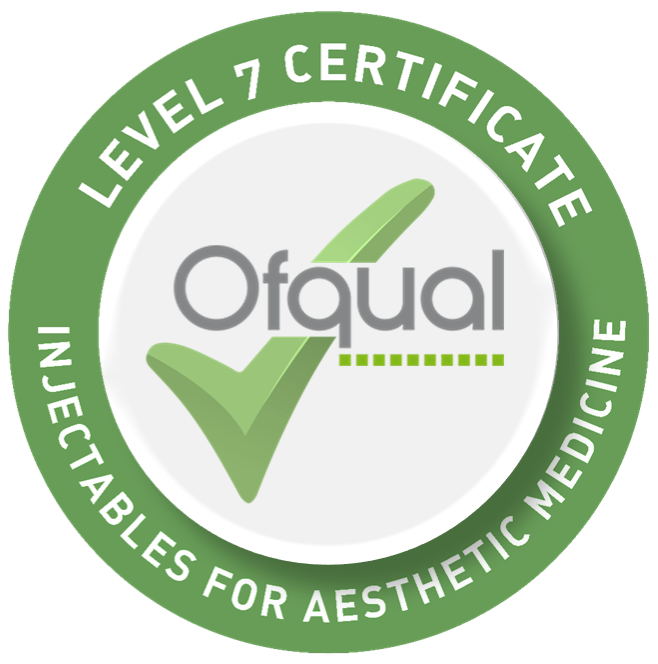 Started by Harley Academy and MATA Courses, a Level 7 Aesthetics Qualification is a postgraduate qualification that is obtained through a number of universities and specialist industry training providers. While it is approved by The Office of Qualifications and Examinations Regulations (Ofqual), anybody including non-medically qualified practitioners, is able to enroll themselves in a Level 7 Aesthetics  course.
As partners of SaveFace, patient safety is our top priority. We strongly believe that a Level 7 Aesthetics Qualification alone is insufficient and that non-medical professionals should not perform any form of injectable aesthetic treatments. The reason is simply because they do not have the extensive medical background to administer procedures safely and effectively to avoid serious complications.
One trustworthy qualification that we recommend  medical professionals consider is the Qualification Council of Cosmetic Procedures (QCCP) by Royal Society of Public Health (RSPH).
QCCP Qualification from the RSPH
Unlike a Level 7 Aesthetics Qualification, a QCCP (Qualification Council for Cosmetic Procedures) qualification is restricted to qualified healthcare professionals, such as doctors and dentists, and also nurses and pharmacists who hold a recognised prescribing qualification. It is used to strive for better industry regulations in the aesthetics industry by differentiating medical professionals from non-medics.
For experienced practitioners, the qualifications offer a direct route to validate competency. Professionals embarking on training have a clear framework and standard curriculum which covers what they need to know in order to be safe and competent; a route map that lays it all before them yet gives them the freedom to achieve learning goals in a variety of ways.
The QCCP Medical Aesthetic qualifications are a fraction of the cost of other regulated awards, priced at just £200 (+VAT) each. Each exam takes approximately 2 hours. This ground-breaking model removes the time and monetary barriers that have discouraged practitioners from undertaking the university and level 7 qualifications.
Additionally, it is approved and regulated by the RSPH (Royal Society for Public Health), the UK's longest-running and most respected Public Health Governing body, and follows a curriculum standard that not only equips delegates with the necessary learnings for competent safe practice, but also allows delegates to earn the following certificates awarded by the Royal Society for Public Health:
How does QCCP Qualification work?
1. Complete Modules 1 and 2 at The Dr Bob Khanna Training Institute.
This entails the beginner and advanced courses for both Botox and Dermal Filler. You will be given a certificate of completion after each course day, equating to 7 hours CPD each.
2. Let us know you are ready to take your exams and we will confirm your registration with the QCCP.
The QCCP exams have a duration of 2 hours each. The Dr Bob Khanna Institute will ensure that you are equipped with the best knowledge and the confidence for the exams. Furthermore, a wide range of online webinars by Professor Khanna, a Facial Aesthetic Industry Leader, are readily available to delegates in order to assist them on key elements of the exam.
3. Pass the exams!
You are now all ready to pass the exams! Upon successful completion, you will be awarded a Medical Certificate by the Royal Society of Public Health.
Great News! You are officially one step further in the exciting career of Facial Aesthetics!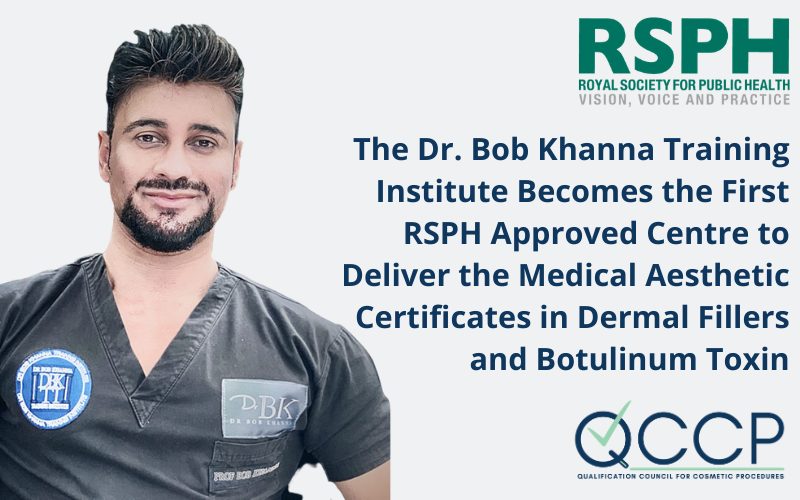 Receive a QCCP Qualification by signing for our Module 1 Course, introductory / Beginner Levels in Botulinum Toxin and Dermal Fillers.