5 Reasons Why Filler Should Only Be Injected By A Medical Professional
Posted on: May 4, 2021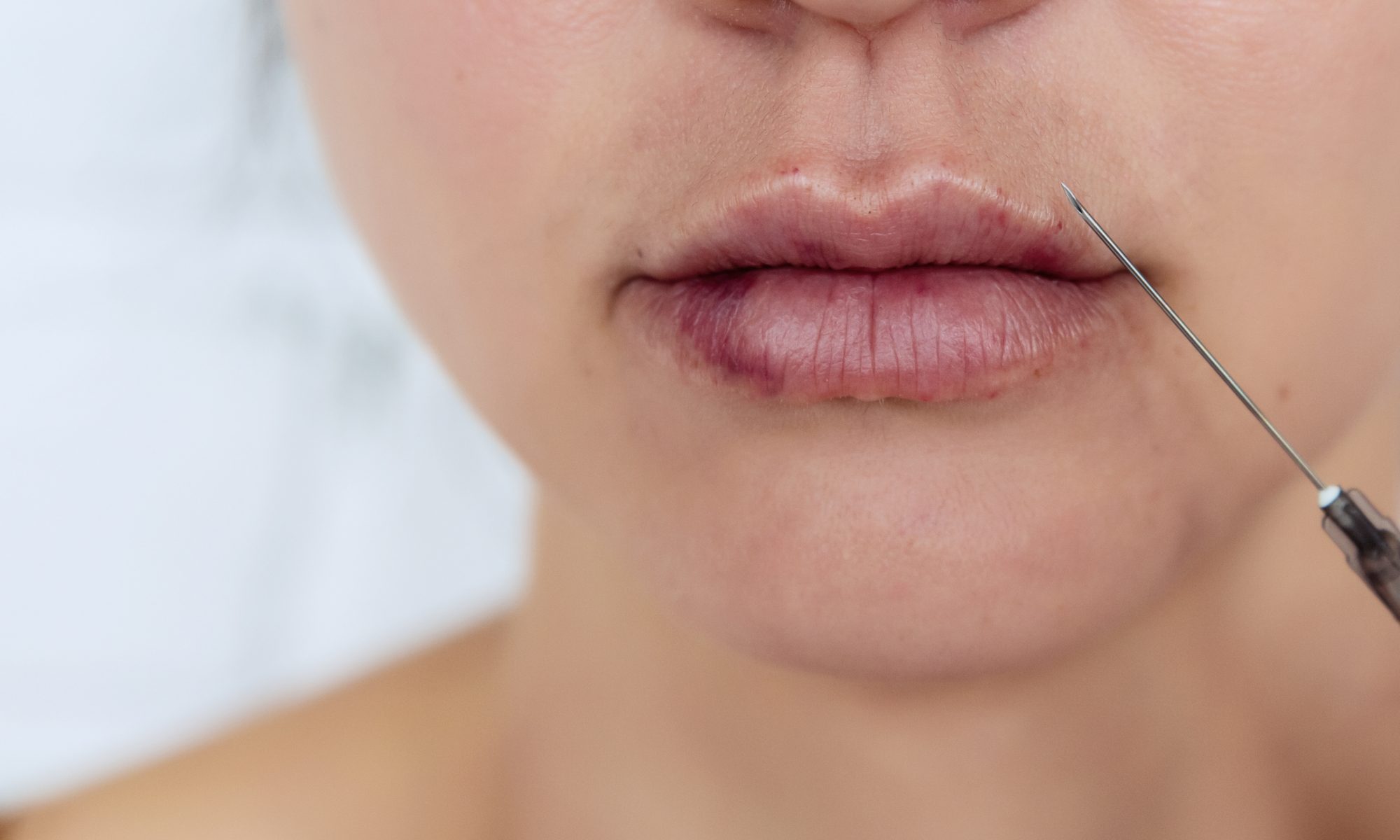 Posted on:
There are currently a lack of laws and regulations in the UK restricting who can administer certain injectable facial 'tweakments'. As suggested in the name, 'tweakments' are non-invasive facial augmentation procedures used to 'tweak' facial features such as the nose, jawline, cheeks, chin and lips.
Whilst Botulinum Toxin ("botox") is a prescription-only medicine and therefore can only been administered by a medical professional, there are other non-invasive procedures including dermal filler treatments, that are completely unregulated and can be performed by anyone. The increase in demand for these procedures, particularly in the social media era, has led to a surge in  beauticians without appropriate training enticing customers with aesthetically appealing Instagram profiles, discount prices and limited time offers.
It's important to us that all patients understand the importance of choosing a safe practitioner. At the Training Institute, we are proud to be partnered with multiple independent organisations (including SaveFace) helping to promote patient safety and regulation within the Facial Aesthetics Industry.
In light of this, we've picked out the top five reasons why it's important that all facial aesthetic treatments, including filler should only be administered by a medical professional (such as a doctor, dentist, medical nurse or prescribing pharmacist) who has an expert knowledge of the facial anatomy and has taken a relevant course in facial aesthetics.
1. Choosing a medically-qualified practitioner ensures that the products used are genuine and high quality
Botulinum Toxin is a prescription-only medication and can only be obtained by a doctor, nurse, dentist or prescribing pharmacist. Dermal filler, however, can be purchased and sold online by anyone and unless a buyer has expert knowledge, it's unlikely that they would be able to source high quality products.
The increased popularity for these treatments has also fuelled a black market for counterfeit or illegally imported versions of these injectables and related medical supplies. This can be extremely hazardous if used in treatments, causing long-term facial distortion and malfunction, not to mention a potential life-threatening reaction. There's been numerous examples published in the news, one particularly striking case being a woman who was injected with Beef Gelatine instead of Botulinum Toxin, causing a life-threatening allergic reaction and permanent muscle damage.
Qualified practitioners would be able to source quality product from reputable sources, they would also be able to recommend the best product to achieve the desired result. As part of all Professor Khanna's courses, delegates will be given details of reputable distributors of Botulinum Toxin, Dermal Filler and all the supplies necessary to safely administer any of the treatments they will be taught on the course.  The differences between Dermal Filler products and how they can be used to achieve different results is a key component of the Module 1  and Module 2  courses.
2. Not everyone offering Botulinum Toxin and Dermal Filler services have received adequate training
The average consumer may not be aware that anyone could offer these services without proper training. This is true for both non-medically qualified beauticians as well as medical professionals. Although the latter would be well-trained in the health and safety aspects of the procedures, they may lack the artistic and specialist knowledge necessary to confidently produce striking results.
Whilst it is generally accepted that any type of medical-related treatment should only be carried out by an appropriately trained individual, the lack of regulation in this area and opportunistic marketing has seen more people turn to less reputable practitioners.
Anyone taking a course with the Dr Bob Khanna Training Institute will need to be medically qualified. Building upon their knowledge, delegates will gain the confidence to ensure predictable and safe outcomes for their patients and continually expand on this by progressing through our module programme.
3. Indemnity insurance can only be obtained by a trained & fully qualified medical professional
Beauty therapists that perform facial aesthetic treatments are not eligible to purchase the appropriate insurance to cover any facial injectables they administer. This leaves customers at risk if their treatment were to go wrong and more often than not, this is the case.
The Dr Bob Khanna Training Institute is proudly affiliated with Hamilton Fraser Insurance Solutions who offer exclusive savings to delegates who have completed courses with us. Any information required in relation to this will be provided on the course in addition to Certificates of Attendance.
4. Being treated by a Medical Professional ensures that you are in safe & capable hands
Another major reason to ensure that procedures like dermal filler treatments are performed by a medical professional is complications management. Appropriately trained medical professionals can not only confidently conduct a range of facial aesthetic services, but they also know how to deal with any complications that may occur. Their training enables them to instantly recognise when a patient is suffering from an allergic or otherwise adverse reaction, making it safer for the patient.
Similarly, they can also help a patient who has received poor Botulinum Toxin or Dermal Filler treatment elsewhere. Below is an example of Professor Khanna's own work. (You can view the full story here).

When conducted in a medical environment, a patient can be assured that there is little risk of infection and other issues that can result from improper cleaning procedures. A salon is highly unlikely to have the access to medical-grade supplies and may have high risk contaminants such as hair dyes or bleach, surrounding the area they conduct injectable treatments.
The Complications Masterclass offered by the Dr Bob Khanna Training Institute is specifically designed to provide delegates with the knowledge and expertise to deal with the prevention and management of all possible complications related to facial aesthetics including Botulinum Toxin and Dermal Fillers.
5. You are more likely to get your desired results
There are numerous examples in the media of botched facial augmentation, with even celebrities facing criticism over excessive and 'fake' looking appearances. As has been reiterated throughout this post, anyone can perform these procedures, but it takes specialist training and guided experience to be able to create flattering results.
Individuals who have a strong idea of the look they want to achieve will often look for examples of a practitioner's work online. Whilst building a portfolio and reputation for high quality results can take time, receiving training from a highly renowned professor in the field is invaluable.

Professor Bob Khanna covers the fundamentals of facial anatomy and how different types of product can be used to improve a patient's profile. While safety is a key component, the ability to harness creativity with high attention to detail also needs to be taught and practised. Delegates on our courses can practise what they learn by performing treatment on a model with guidance throughout.
---
We hope you've found this post insightful.
If you are interested in any of our courses, please don't hesitate to contact us here and we will be pleased to help you with any queries you may have.
If you are interested in treatments with Professor Khanna at the DrBK Clinic, please head www.drbk.co.uk.