Case Study: Addressing a Rhinoplasty Complication
Posted on: January 19, 2023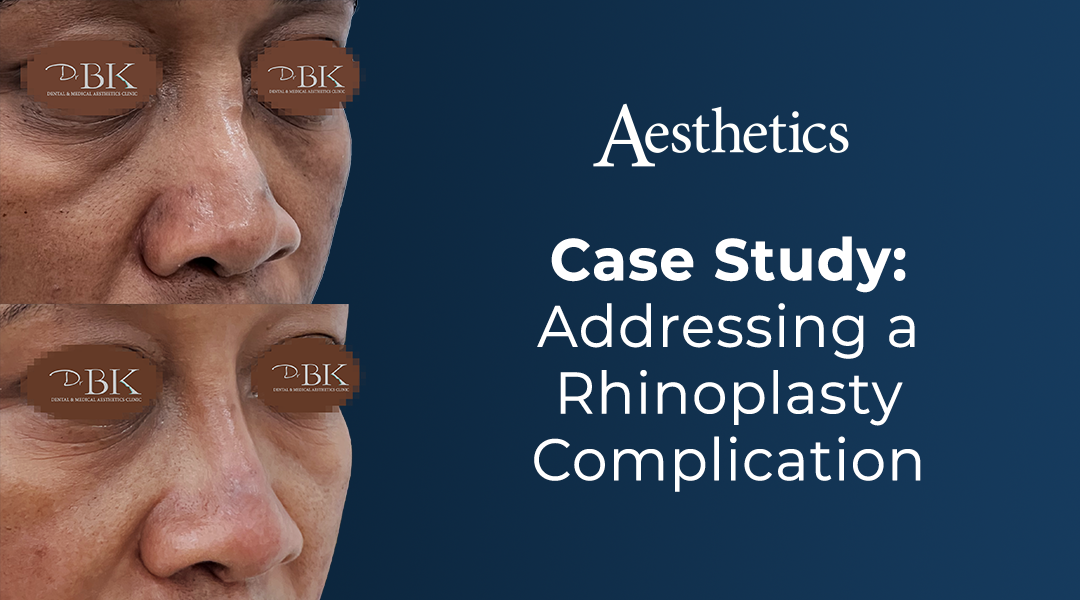 Posted on:
Featured in Aesthetics Journal January 2023 Edition
---
Case Study: Addressing a Rhinoplasty Complication

By Dr Bob Khanna

Dr Bob Khanna treats a complex case of a patient presenting with a poor aesthetic and functional outcome following multiple rhinoplasty procedures

When presented with a complex complication, aesthetic practitioners must reflect on their own capabilities and knowledge before agreeing to take on the case. They must consider whether they have sufficient experience, anatomical knowledge and resources to maintain the patient's safety as well as deliver an acceptable aesthetic result. This is particularly important when a complication has occurred in an area of the face with complex and potentially altered neuro-vascularity, such as the nose.

The case study presented in this article fits this criteria, and despite over two decades of global medical teaching and referrals for the management of complications, I feel it is important to stress that complacency is to be avoided. Indeed, if one is unsure about how to proceed with a case due to its complexity, there is no shame in referring the patient to a more experienced colleague…

Members of Aesthetics Journal can also view online here.
How competent are you at providing safe non-surgical rhinoplasties?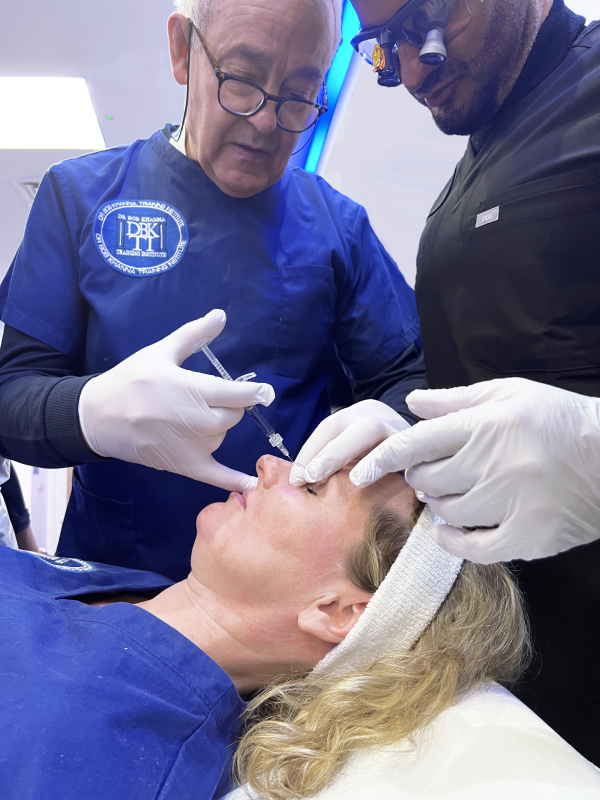 Our Dermal Filler Level 3 (Part 2) Course is ideal for those who are comfortable with conventional intra-dermal augmentation and wish to excel in the more complex facial areas. The Dermal Filler Level 3 (Part 2) course focuses on non-surgical rhinoplasty (including dorsal hump reduction, nasal tip lifting and managing complications). The course also focuses on chin sculpting and jawline definition/augmentation. You can learn more information about this course here.