Knowing the Facial Anatomy – Why is it so important?
Posted on: April 3, 2023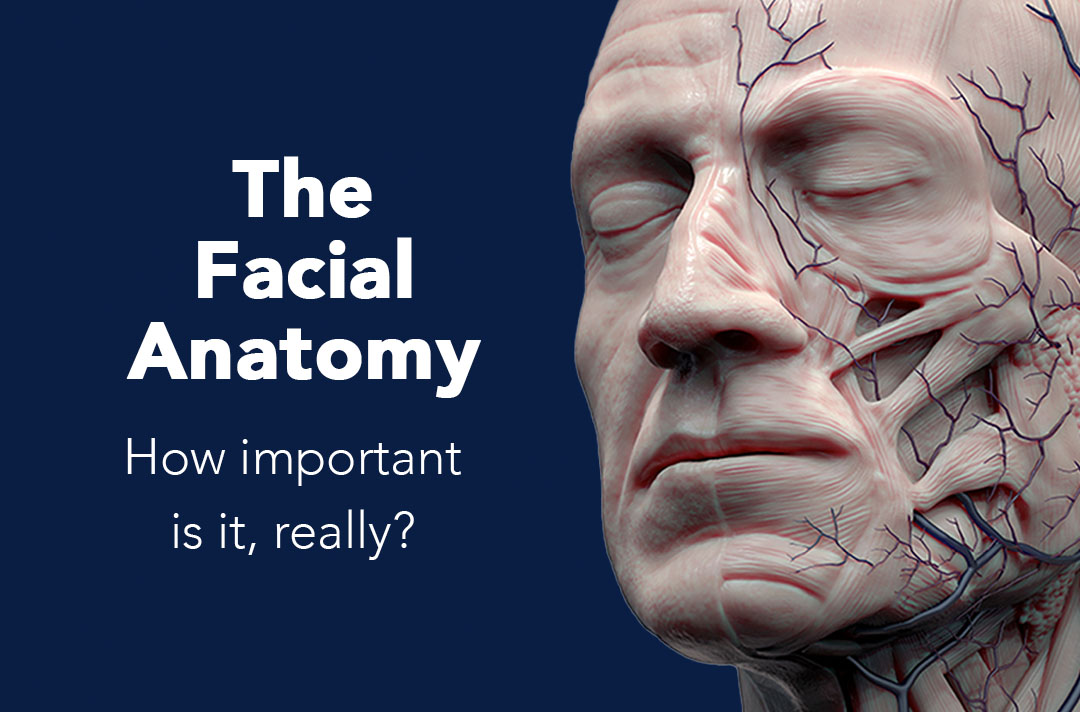 Posted on:
Knowing the Facial Anatomy – Why is it so important?
In an industry that's becoming increasingly larger and lacking in  regulation, how important is it for you to actually know the facial anatomy?
 

What are the benefits of paying to attend a facial anatomy course?

 

Having facial aesthetic procedures done by someone who knows nothing about the facial anatomy is pretty much like getting your tooth extracted… by a hair stylist. Sounds ridiculous doesn't it? Yet an alarming number of people continue to do so. We've all heard countless stories of facial aesthetic procedures that have gone horrifically wrong. From overdone "duck lips" to necrosis of the nose, botched jobs unfortunately happen more often than we think. 

A poll done amongst British Association of Aesthetic Plastic Surgeons (BAAPS) members revealed that 80% of them have witnessed an alarming increase in requests from patients to correct failed facial aesthetic procedures in the past 5 years. Some members even shared that a third of their practices were fixing botched jobs while others avoided taking up such cases as the problems were often unsolvable. As much as it would be easy to to place the blame on non-medical professionals, an alarmingly high number of medical professionals are also lacking in knowledge when it comes to the 3D facial anatomy.

While it is essential for patients to do their own diligence before they undergo any facial aesthetic procedure, it is equally as important for medical professionals to have a comprehensive understanding of the facial anatomy to practice high standards of safety and help patients achieve the best results.

At the Dr Bob Khanna Training Institute, our main focus is ensuring delegates can deliver safe and predictable outcomes. The best way to ensure this can be done, is making sure our delegates know everything there is to know about the Facial Anatomy.
So, why should you consider doing a Facial Anatomy Cadaver Course?
1) Safe & predictable outcomes every single time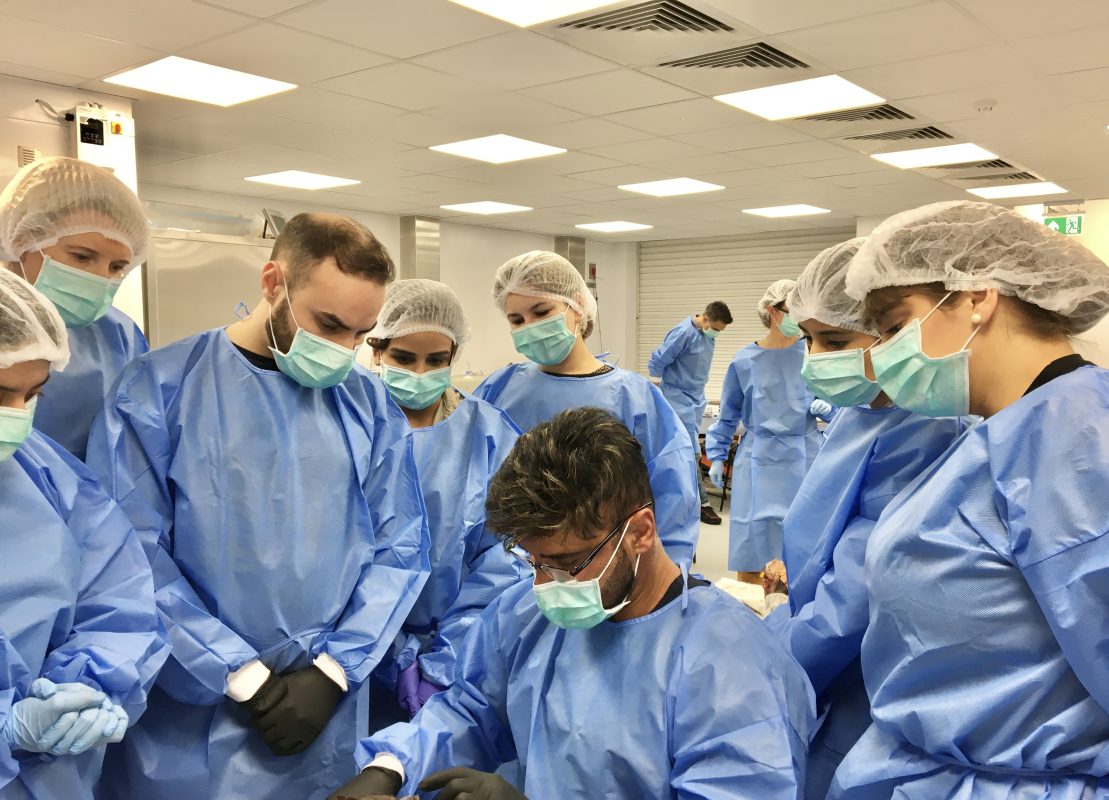 Just like any medical specialty, in order to treat safely and effectively and reduce risks and complications, a medical professional must not only understand what and where should be injected, but also, how, with what and why. The facial anatomy is an extremely complex structure made up of many different structures, including blood vessels, arteries and muscles. Having an extensive knowledge of the anatomy helps practitioners to better understand the risks involved, assess situations more accurately, reduce side effects such as swelling, bruising, discomfort and bleeding and deal with any complications that might occur. 
2) Avoiding Serious Complications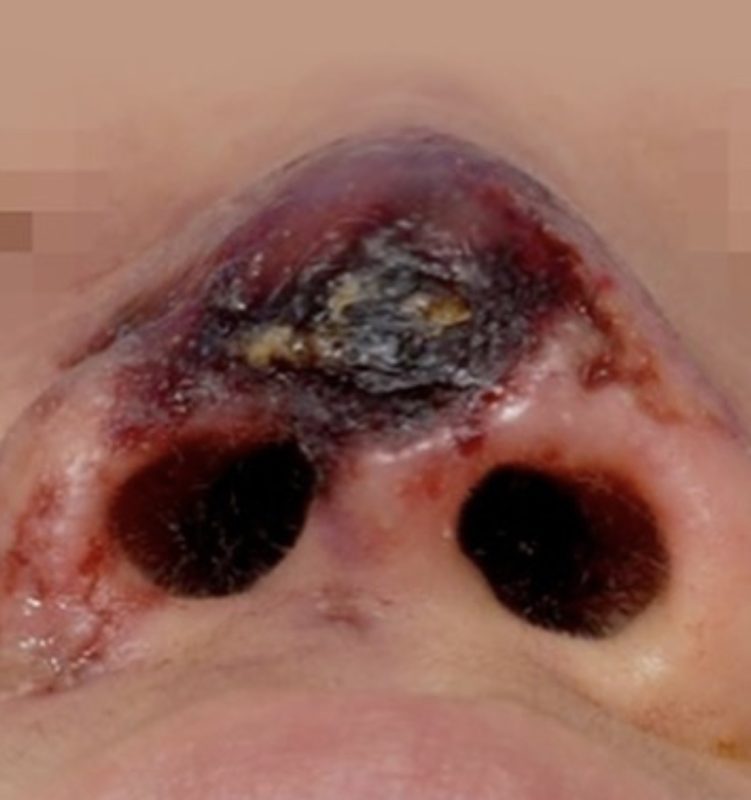 All facial aesthetic procedures carry risks. From nerve damage necrosis (death of body tissue) to even blindness, an incorrect placement of a filler could lead to serious complications. New data published by Save Face has shown nearly 1,000 consumer complaints about aesthetic treatments in 2017 – 2018. 83% of the the complaints were related to treatments carried out by non-medical practitioners without comprehensive knowledge about the facial anatomy. Out of all the complaints received, over half were related to dermal fillers with the majority relating to swollen / bruised lips and lumps and nodules in the lips after fillers. 
In recent years, in order to save costs, many patients in the UK choose to travel abroad to undergo cosmetic treatments. However, these practitioners may not be as qualified, practice the same high standards or even medically trained. A study from the British Association of Aesthetic Plastic Surgeons (BAAPS) has revealed an alarming 44% increase in complications from facial aesthetics procedures abroad. In 2021, 75 women and 7 men were treated in the UK for complications including life threatening conditions such as debridement of dead skin tissue and admission to intensive care for life support following systemic infection. Despite treatment, these complications would still leave permanent and life changing physical deformities. 
3) Raising industry standards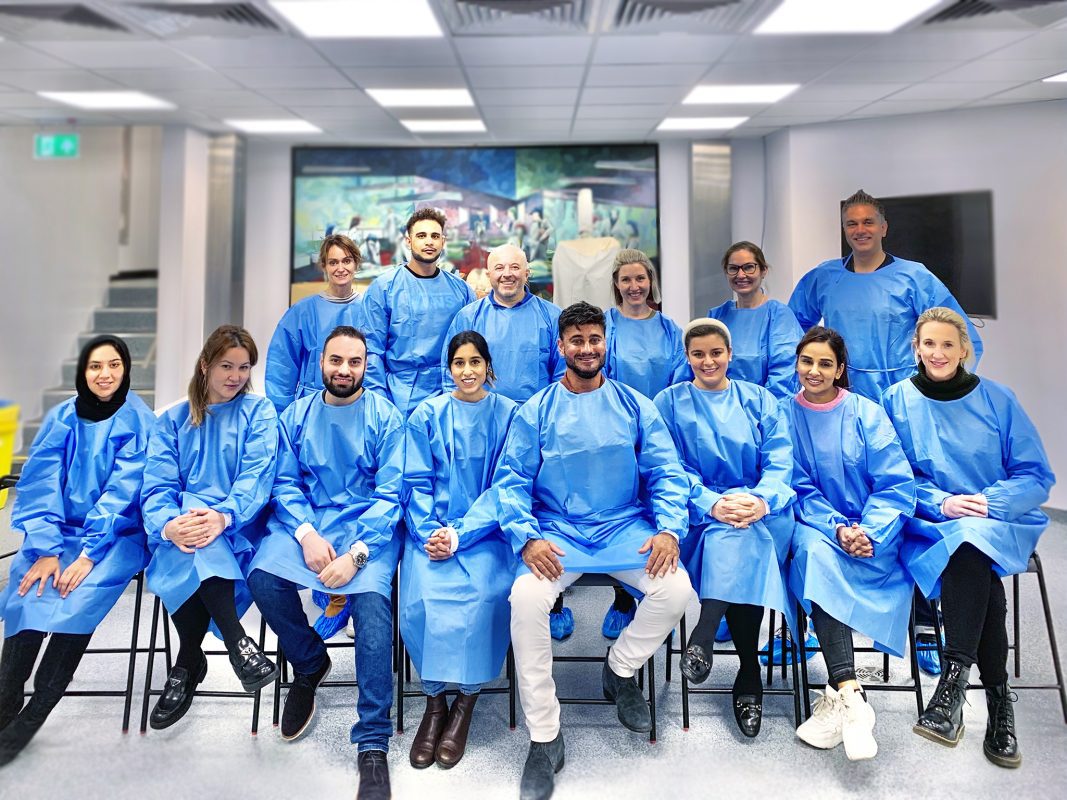 All medical professionals within the field of facial aesthetics should be helping to strive to raise industry standards. This includes knowing everything there is to know about the facial anatomy.
Currently, there is a lack of legislation to prevent non-medical professionals from performing facial aesthetic procedures in the UK. This is a huge concern as it means that anyone and everyone is able to conduct these high-risk procedures without regulations from the law. Even 2017 Love Island Star, Rykard Jenkins who has not been medically trained began offering botox and microneedling treatments after only attending a short training course! 
All medical professionals within the field of facial aesthetics should be wanting to distinguish themselves from unregulated/unqualified practitioners. This can only be done through intensive medical training.
Where can I learn about the Facial Anatomy?
The Dr Bob Khanna Training Institute offers an in-depth Two Day Ultimate Anatomy Cadaver Course for medical professionals who wish to gain a solid knowledge of the 3D facial anatomy, from skin to bone. From comprehensive lectures covering advanced aesthetic procedures for the full face (forehead, temporal, tear troughs, cheeks, nose, chin & jawline) to practical sessions on fresh cadaver heads, this is surely a course that will surely bring all medical professionals' career and knowledge to the next level. 
Next course date: 22nd –  23rd June 2023
Click here book!
Related Blogs: