The Treatments All Practitioners Should Know About in 2022
Posted on: January 12, 2022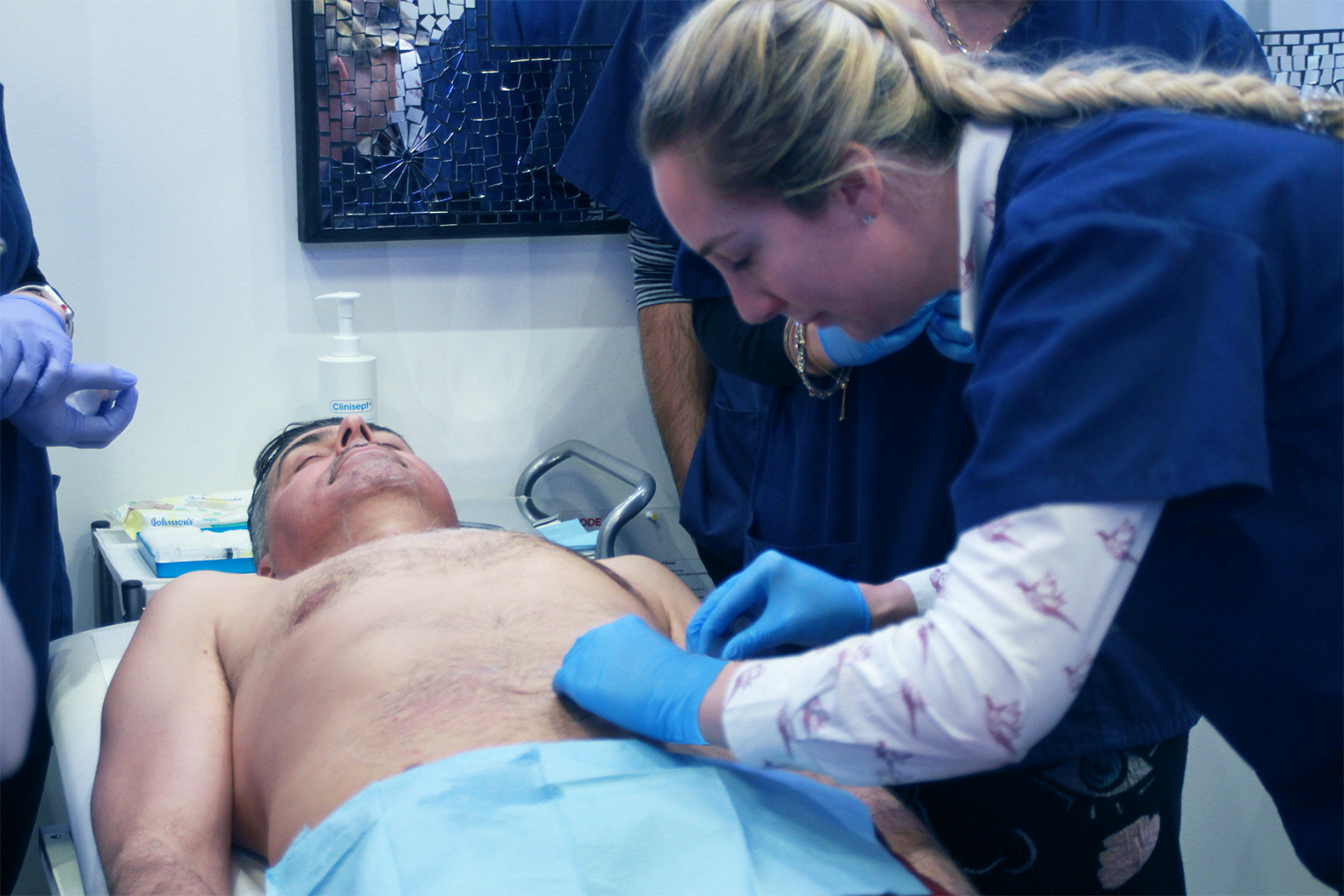 Posted on:
The Treatments That All Practitioners Should Know About in 2022
Expand your treatment portfolio with the latest non-surgical advances for the treatment of Skin, Hair and Fat.
With non-surgical procedures dominating the cosmetic industry, coupled with the dreaded zoom-calls that have had us staring at our own faces all day long for 2 years, we have seen an increase in demand for new and effective aesthetic treatments. Expanding your treatment portfolio is becoming essential for maintaining a successful aesthetic business in this ever-changing world of treatments. As practitioners, it's up to us to ensure that our patients are aware of all of their treatment options and that we are able to offer these in a safe manner. A study by GlobalWebIndex investigating the overlap between the wellness and beauty industries showed that 42% of the UK and USA population would like to see more options for weight loss, clearer skin and strong hair and nails etc. These are the treatments that all practitioners should know about in 2022 in order to maintain and grow their aesthetic business.
Injectable Skin Treatments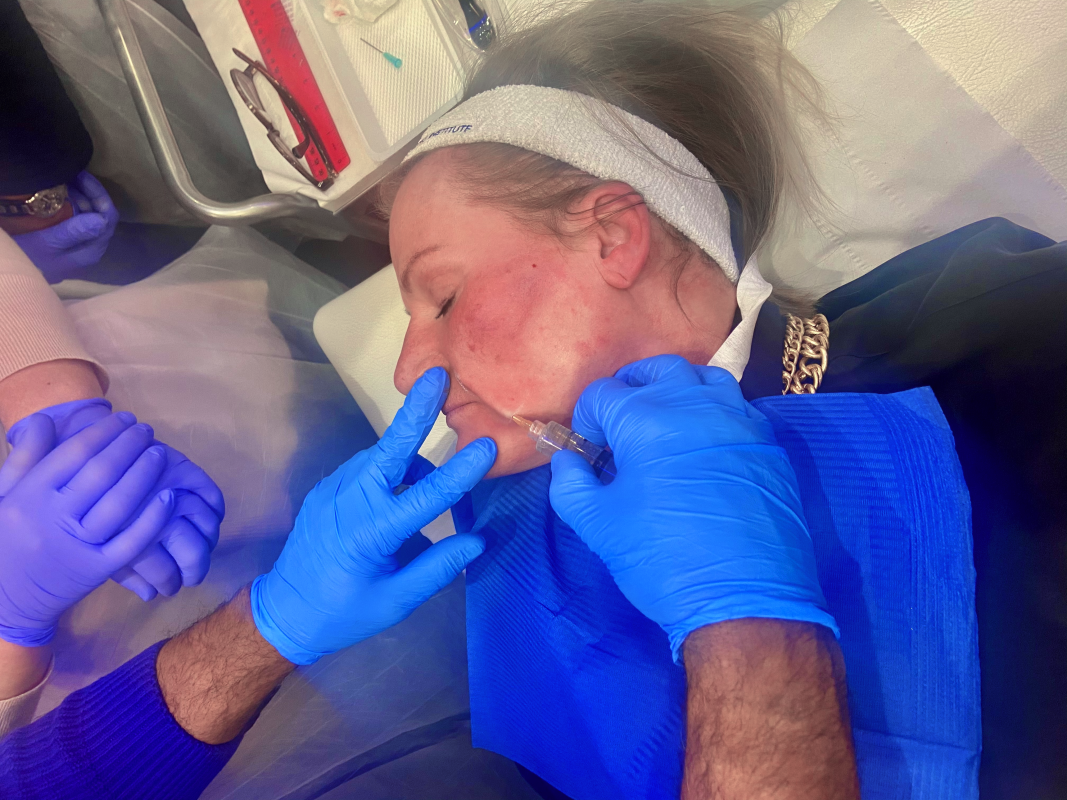 On average, a massive 69% of the UK and USA purchase skincare items on a monthly basis, meaning it's something that the majority of the population cares about. Beauty industry statistics for the UK show that the market's largest segment is facial skincare, estimated at £860 million in 2019. It has gained even more attention since the beginning of the pandemic, as consumers focused more on self-care. Cosmetics industry statistics reveal that the 2020 UK skincare market size was worth a huge £2.17 billion. Namely, 30% of customers used moisturiser more often in 2020.
What skincare treatments can I offer my patients?
Address the most common skin complaints with the use of injectable skin rejuvenation using the Pluryal Product range, proven to target the following;
Keratosis

Hyperpigmentation

Static lines and wrinkles

Loss of elasticity and volume

Acne-prone skin

The beauty of this treatment is that it can be used on all ages and all skin types (Glogau 1-4). The product is usually injected using either needles, derma-roller, or an automated device. Due to this, the treatment can penetrate deeper into the skin than topical skincare products. We teach this treatment at our Training Institute as part of our Module X. Learn more about Module X: SKIN here.
Anti-Hair Loss Treatments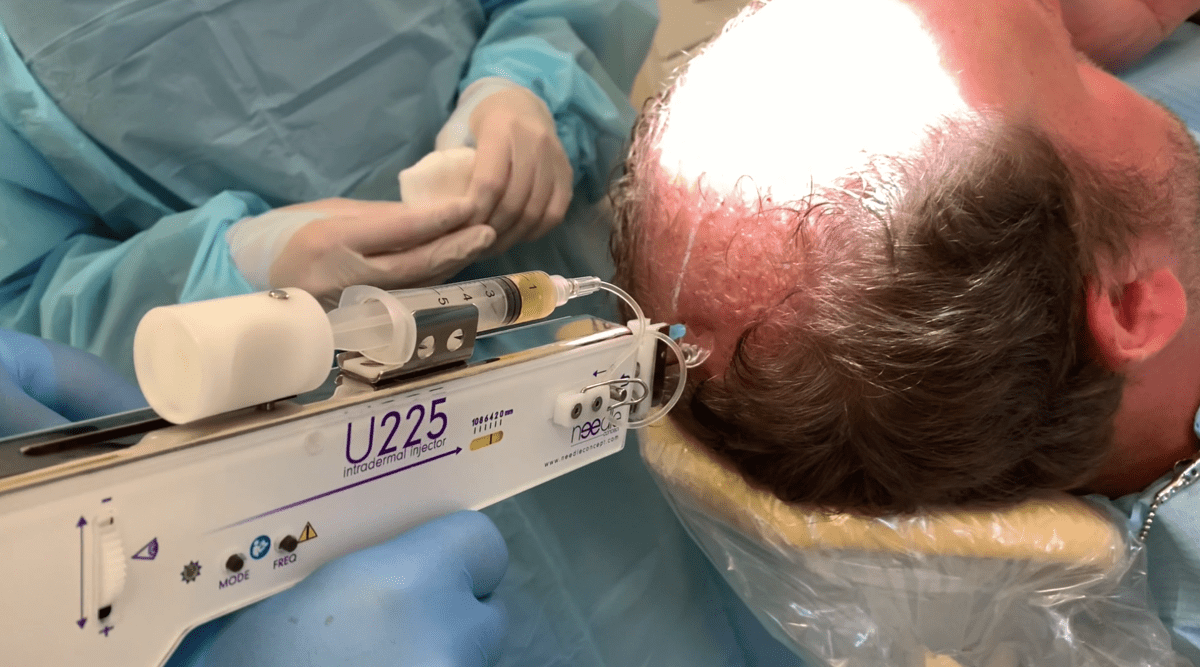 The pandemic has had a significant impact on hair loss over the last 2 years. Hair loss can be caused by stress, which is of course one reason for an increase in demand for hair loss treatments. However, there is also evidence that those who have suffered with Covid, are likely to have experienced hair loss in their following recovery months. On top of this, hair loss tends to be one of the most common insecurities in both men and women over 40. Traditionally, the only treatments for hair loss were 'special' shampoos (which 99% of the time have very limited results), and a surgical hair transplant. Advances in aesthetics means that both hormonal (androgenic alopecia) and non-hormonal (telogen effluvium) hair loss can be treated non-surgically, in our very own clinics.
What anti-hair loss treatments can I offer my patients?
An effective hair loss treatment that practitioners can offer their patients includes a combination of Injectable Hair Serums and PRP. Put together, this revolutionary combination treatment offers results that could have previously not been achieved non-surgically. This treatment involves using the Pluryal Mesoline HAIR and ANTIOX products alongside PRP to rejuvenate the hair follicles. We teach this treatment as part of our Module X: HAIR.
Alternative Fat Reduction Treatments 

Reports show that body contouring treatments are now worth over £8 billion to the Global Market. Invasive body contouring procedures, mainly liposuction, are among the most common and in-demand plastic surgery procedures. We want patients to know that there are other options for fat reduction that don't require surgery. We have seen a rise in Fat Freezing procedures globally, mainly with Coolsculpting, however similarly to liposuction, it has its pros and cons and its not for everybody. 
What non-surgical fat reduction treatments can I offer my patients?
 In 2021, we saw a rise in the demand for lipolytic injections (fat dissolving injections). This involves injecting lipolytic product into the face and/or body, which then naturally dissolves over the following weeks and months. We teach this treatment as part of our Module X: FAT course. This is a great alternative to liposuction and fat freezing, with very little downtime and dramatic results. 
So… Will you be expanding your treatment portfolio in 2022?  
---
Sources:
GlobalWebIndex – The Beauty Industry
British Association of Hair Restoration Surgery