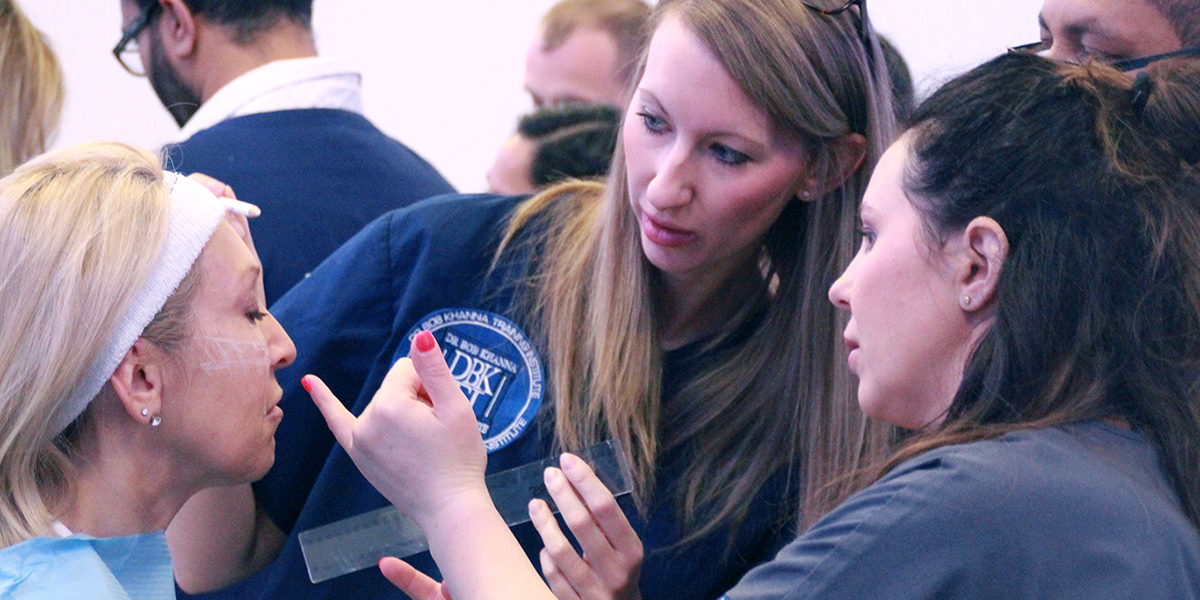 Module 2
Advanced Levels in BTX and Dermal Fillers
The courses included in Module 2 are designed for delegates that have completed Module 1 and wish to offer their patients more advanced procedures. Module 2 runs over four consecutive days and includes Dermal Filler 2, Dermal Filler 3 Part 1, Dermal Filler 3 Part 2 and BTX Level 3.
The Dermal Filler courses within this module focus on treating the most advance areas and are predominantly cannula led. We have specifically placed these courses together so that you are able to treat your patients using a global approach.
For your convenience, the four course days run 8 times a year. Whilst delegates do not have to complete the four days consecutively, it is our recommendation wherever possible that they do so, as this will enable you to treat your patients for the most commonly asked for procedures without a gap in knowledge from the outset.
---
After completing module 2 delegates will be able to treat their patients for following procedures:
Dermal Filler – Lip augmentation (HeartLips®Masterclass), nose-to-mouth line rejuvenation (cannula application), cheek augmentation and tear trough rejuvenation. Chin augmentation, jawline definition and non-surgical rhinoplasty.
BTX – Treatment of TMD related issues
---
Here's what other delegates think about our Module 2 courses…