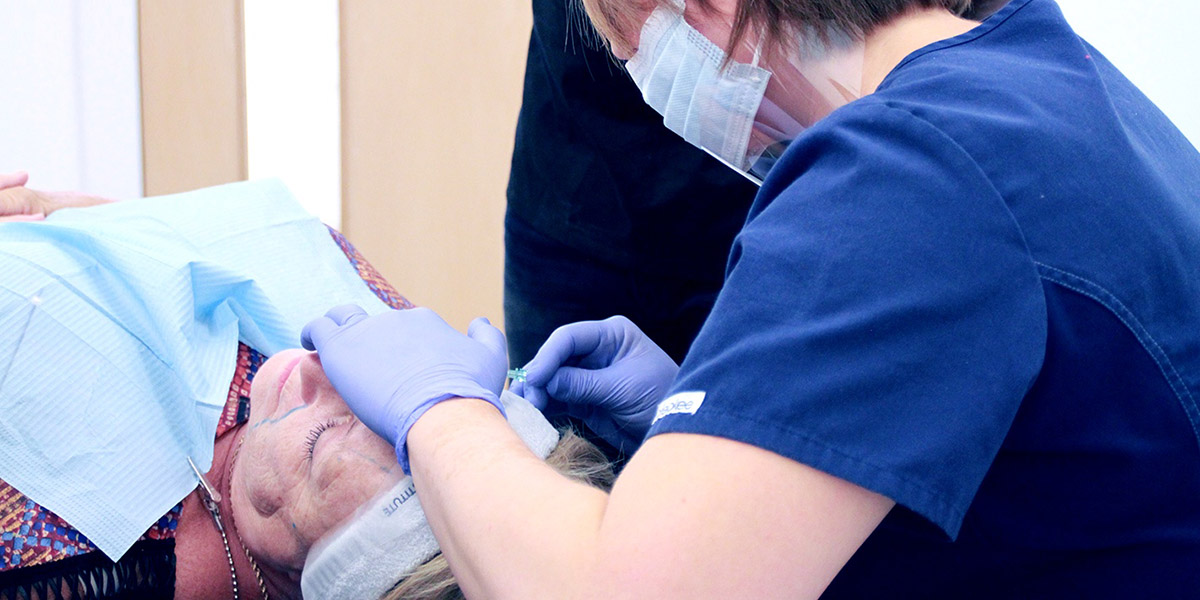 Module 3
Thread Lifting
These 2 courses are designed for those delegates who have completed Module 1 and Module 2 and wish to provide additional treatment options for their patients. All delegates can attend the course with little to no experience. However, please be aware that delegates who wish to complete the Thread Lift courses must have completed our Dermal filler Level 3 courses which are in Module 2.
Thread Lifting is designed to facilitate the elevation and regeneration of the facial tissue for the upper, mid and lower facial units. Delegates will gain safe and effective techniques developed by Prof Bob Khanna in the use of resorbable PDO threads (Polydioxanone).
For your convenience the 2 courses are run consecutively 3 times a year. Whilst delegates do not have to complete the 2 days in one go, it is our recommendation wherever possible that they do so, as this will enable you to treat your patients without a gap in knowledge.
Here's what other delegates think about our Module 3 courses…